News
Monthly Memberships via Ko-fi - Overhaul
by Kate Anderson on Jan 03, 2023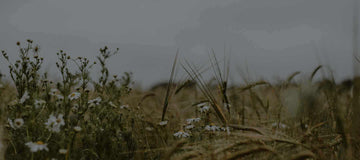 Want to get patterns while saving money?
Want to have a voice in what could happen with Two Little Kits?
That might sound too good to be true, but I promise you it's not! What do I mean, exactly? Well, starting now in 2023, I have revamped my membership plans (that can be found over on my Ko-fi page) and I want YOU to be a part in what happens with Two Little Kits. As a bonus? You get sweet perks! Check it out below!
---
Please note: all of this information is correct and accurate at the time of writing this post. That doesn't mean that things cannot or will not change in the future at short notice. This is something I am hoping to continue for as long as I'm around doing Two Little Kits and any and all support will help this continue to thrive and succeed!
| Perk | Bundle | Fistful | Hoard |
| --- | --- | --- | --- |
| Free-For-One-Month Patterns | ☑️ | ☑️ | ☑️ |
| Exclusive Discounts | 5% | 10% | 15% |
| Exclusive Requests | ✅ | ✅ | ✅ |
| Behind the Scenes | ✅ | ✅ | ✅ |
| Access and Input | ❌ | ✅ | ✅ |
| Social Media Shout-out | ❌ | ❌ | ✅ |
| Monthly Fee * | $3 | $5 | $7 |
---
More information
What are the free patterns?

It depends on what I release!

During 2022, I practised/worked myself to getting to a position to release at a minimum of 1-2 new patterns each month. This can vary from a new font, a cross-stitch pattern or an embroidery pattern.

Basically; at the time of signing up, you will get access to a special shop listing(s) on my Ko-fi page to download the pattern(s) I have released in the past 30 days. You will also continue to get access to any future released patterns in the same way for as long as you stay a member.

How cool is that?! Your membership could pay for itself straight away!

What are "Exclusive Discounts"?

On my Ko-fi page, you will find that my entire shop is replicated. If you shop over there while logged in to your account with a successful membership setup, you will get 5%/10%/15% off the price shown!

What are "Exclusive Requests"?

Have an idea for an awesome pattern? Let me know and I might just turn it into a purchasable pattern!

What are "Behind the Scenes"?

Do you like to get a hint on what I'm working on, both my personal projects and upcoming patterns? Here's where you will get sneak peeks at the things that are going on behind the scenes at Two Little Kits!

What is "Access and Input"?

Have a stitchy question or would you like my input on something you're working on (whether it's a WIP or a design you're making)? Then this is the perk you're looking for!

This could also include possible polls on what I should work on regarding upcoming designs. Extra sneak peeks on what might be coming up, perhaps..?

What is a "Social Media Shout-out"?

For anyone who chooses to sign up for my top-tier membership level, I would LOVE to show you and your social media account some love by tagging you in a post, sharing your work in my stories and -if you're up for it- working with you to create an IG collab reel or two. They're painless and fun; I promise! 🥰️

When am I charged the monthly fee?

You are charged the $3/$5/$7 monthly fee as soon as you join up.

After that, you are charged on the same day -or as close to it- as possible. For example: if you signed up on the 5th of January, you would next be charged on the 5th of February, and so on.

Can I easily upgrade/downgrade/cancel my membership at will?

Short answer: Absolutely! All you need to do is log in to your Ko-fi account and change your subscription information.

Is this all?

Nope! Depending on how well things go, I have plans for other, exciting perks to go alongside some/all of the tiers of memberships. Some things I can't share because, well, I haven't even released news of their existence yet. So you'll just have to follow along to stay in the loop!
---
What do you think?
I'm excited about this change and I hope you are too! I can't make this all work without you and your support, so if this is something you are interested in, I would truly appreciate you considering signing up.
It's totally not because I'm worried no one will sign up… Nooo… 😅
Want to keep in touch with the progress of this venture I'm doing here, but not ready to open your wallet just yet? That's OK! A fre thing you can do right now is sign up to my newsletter that I am planning on reviving this year and you can stay in the know.
*You will only receive these perks if you do not let your membership lapse. These prices are liable to change with no warning but if you lock in a membership, you will keep the original price you pay as a legacy amount.