Available Products
Cross-stitch & embroidery patterns, stitchy merch and custom, finished pieces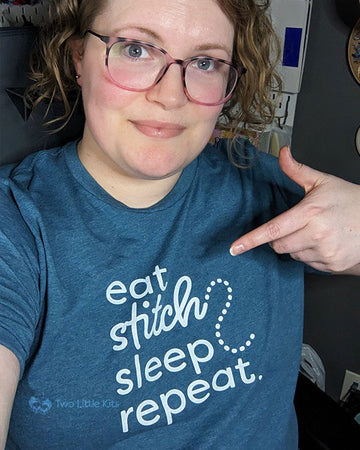 It's hard to give a personalised, unique gift now-a-days, isn't it? You want to do something special for that awesome person in your life but just buying any old thing won't cut it yet again.
I would love to create you a custom, one-of-a-kind needlepoint portrait. The process is painless and takes the load off you to come up with an amazing personalised gift.
But maybe you want to make something special for someone else? Then my cross-stitch and embroidery patterns are perfect!
All patterns are priced according to complexity and can be found on each pattern's page. If you feel so inclined, I would love to see your finished pieces/WIPs of them! You can tag me @twolittlekits on your preferred social media platform of choice, or you can use the hashtag #tlkitsdesign.
I can't wait to see your received portraits or your finished patterns online!