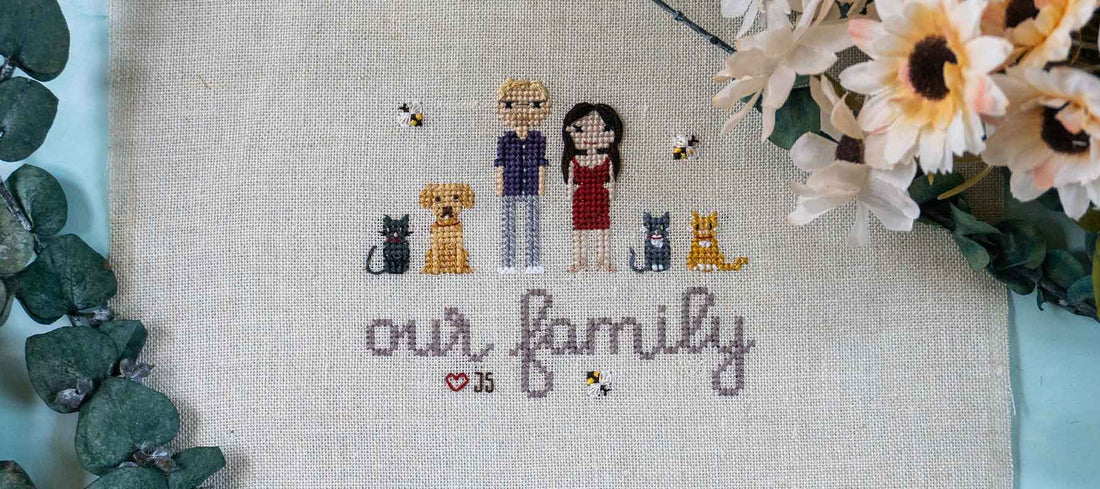 Stitched memories
Gorgeous, custom, handmade art.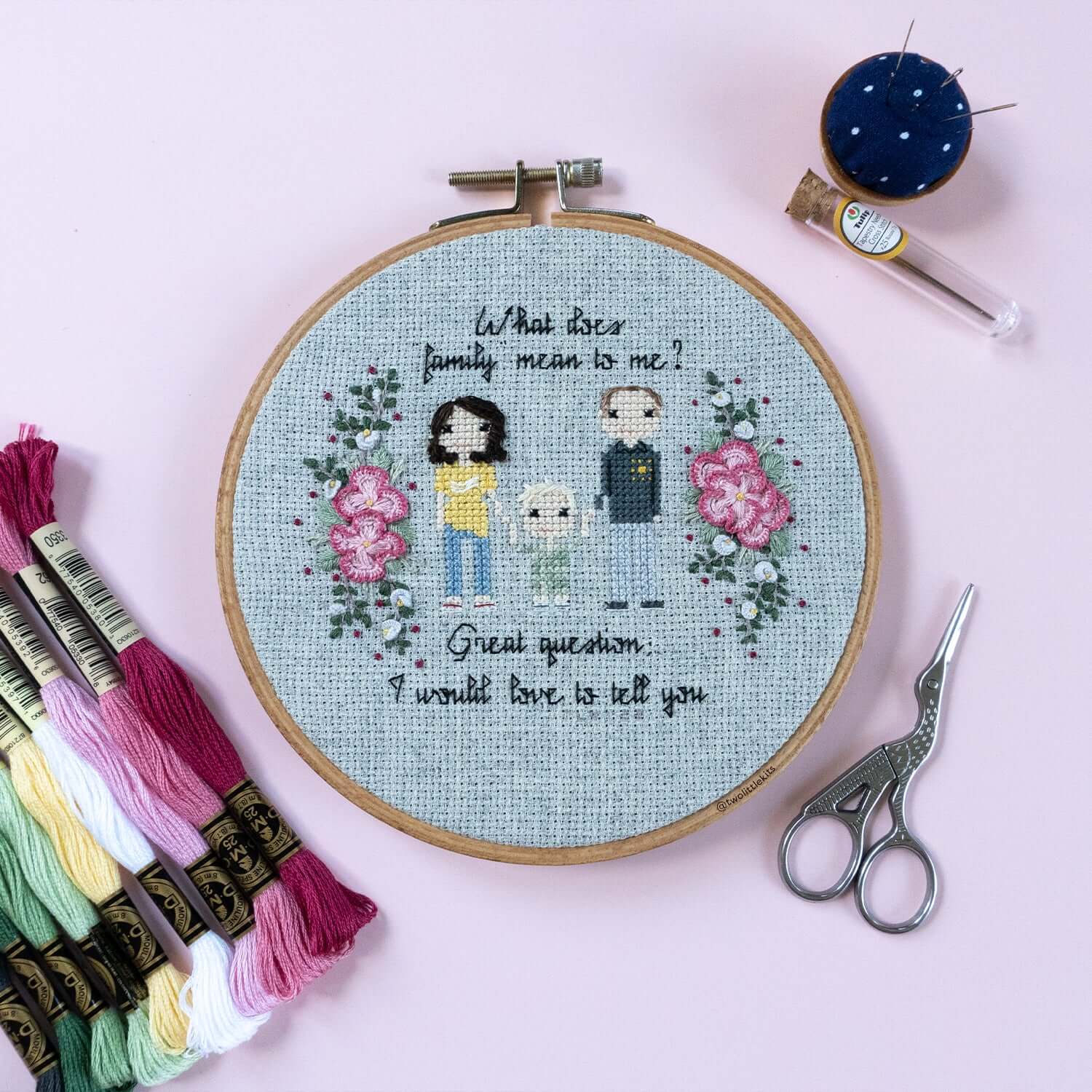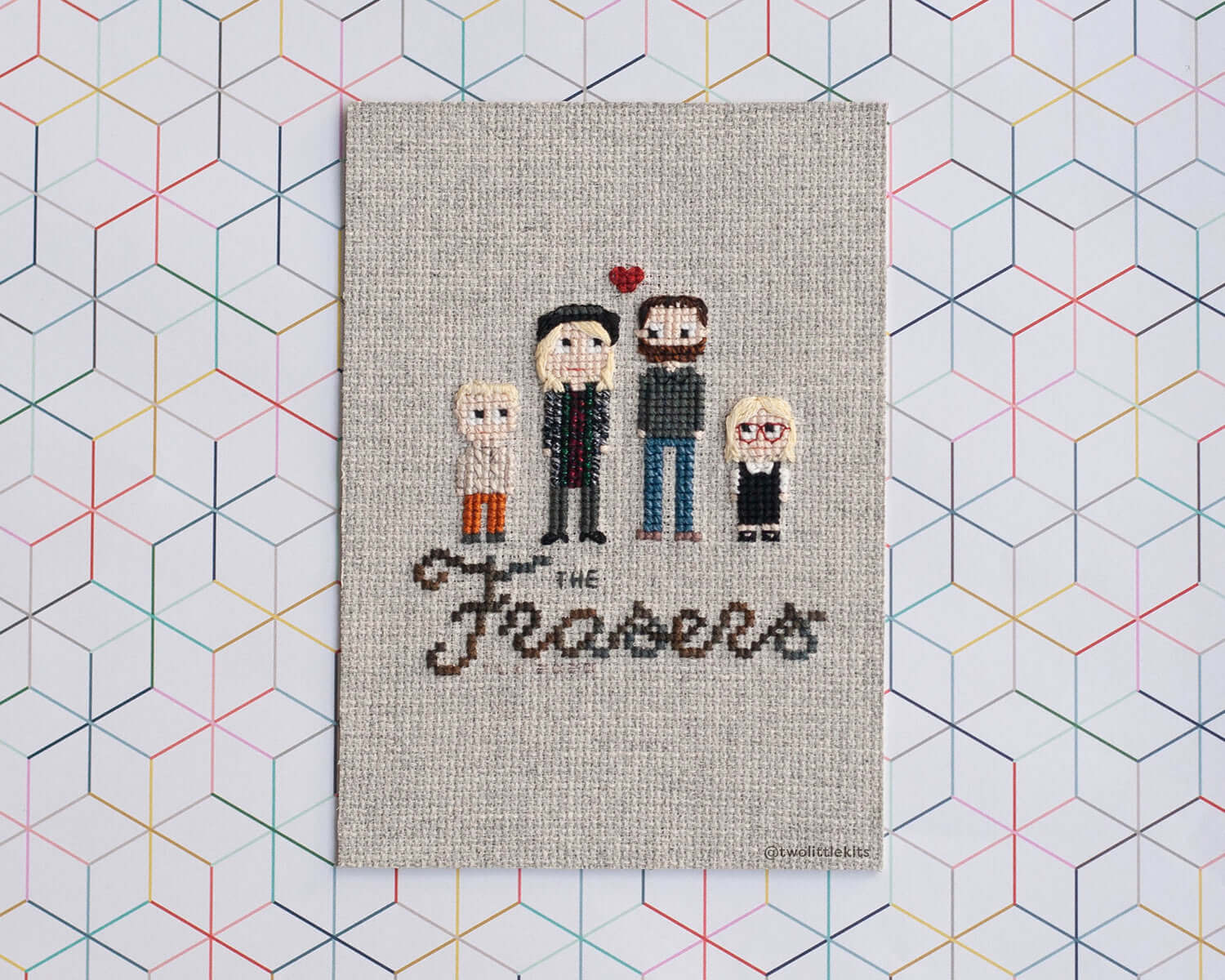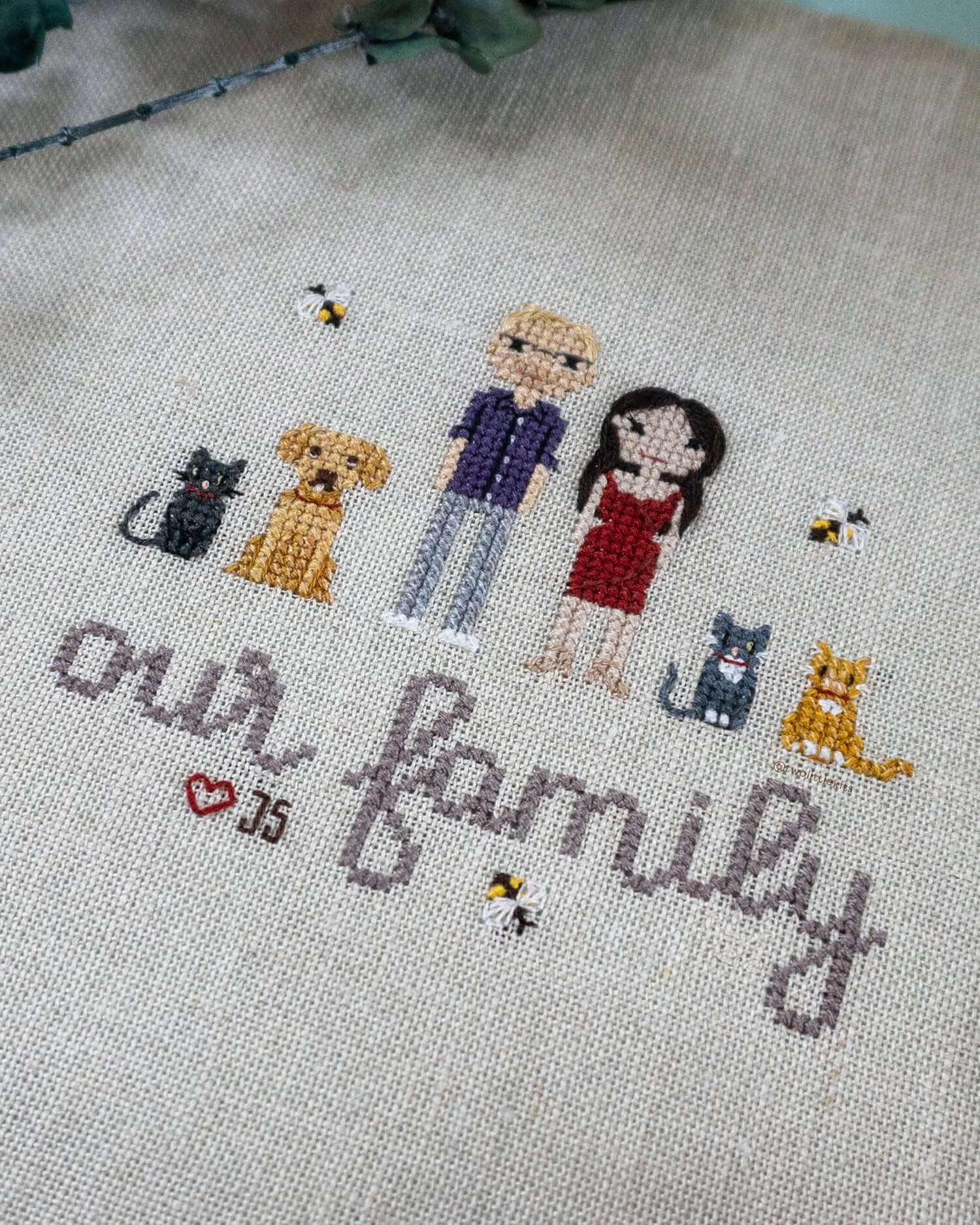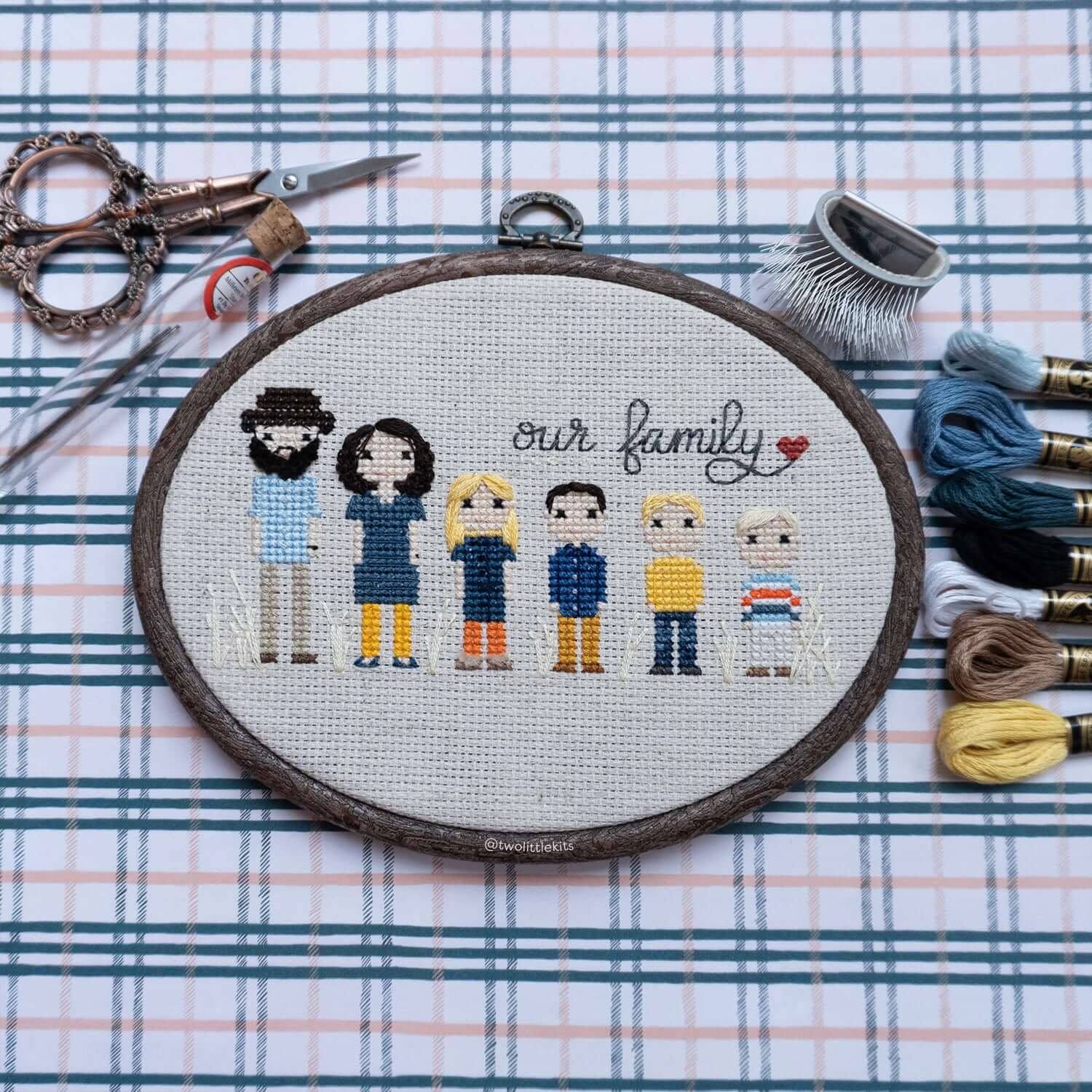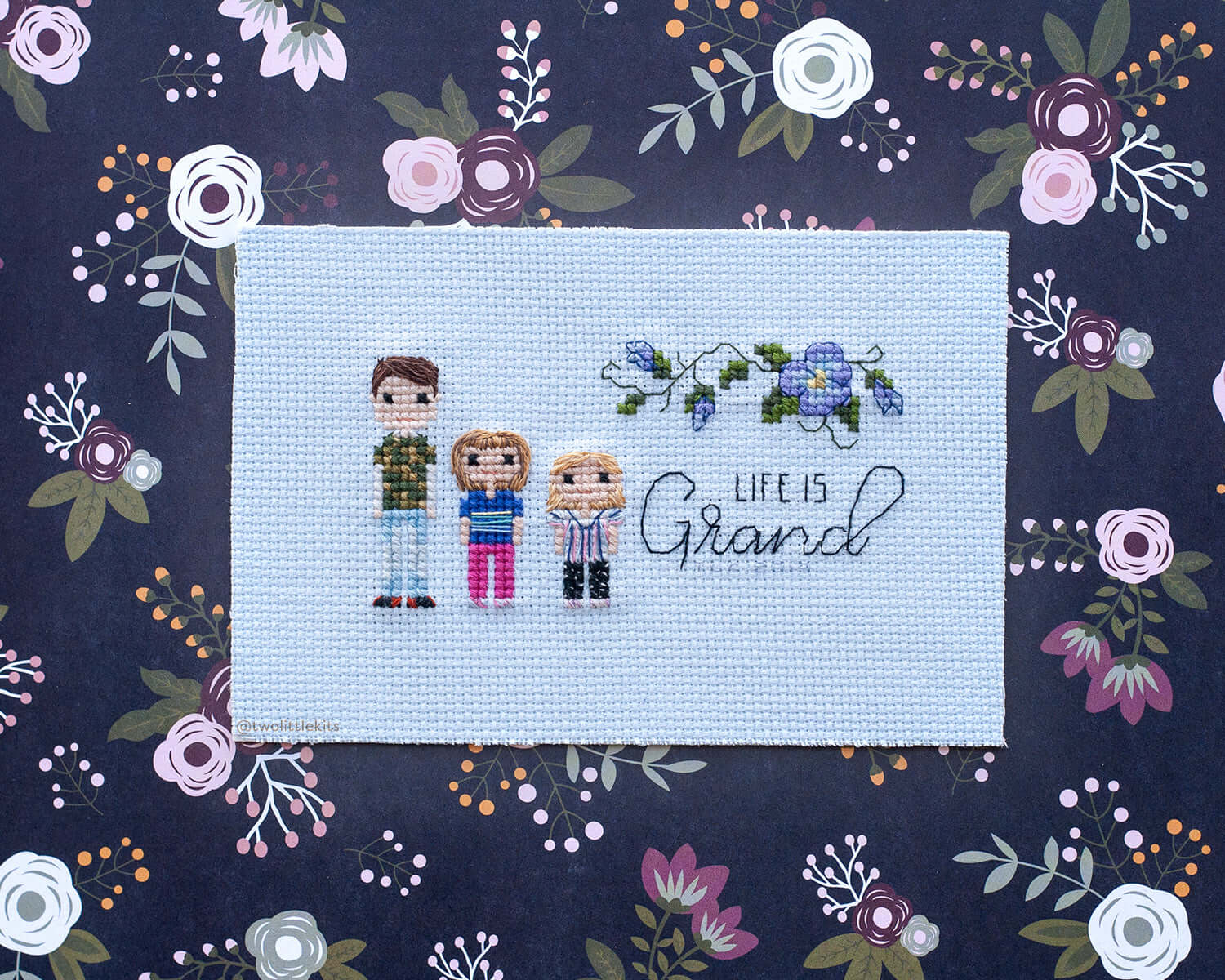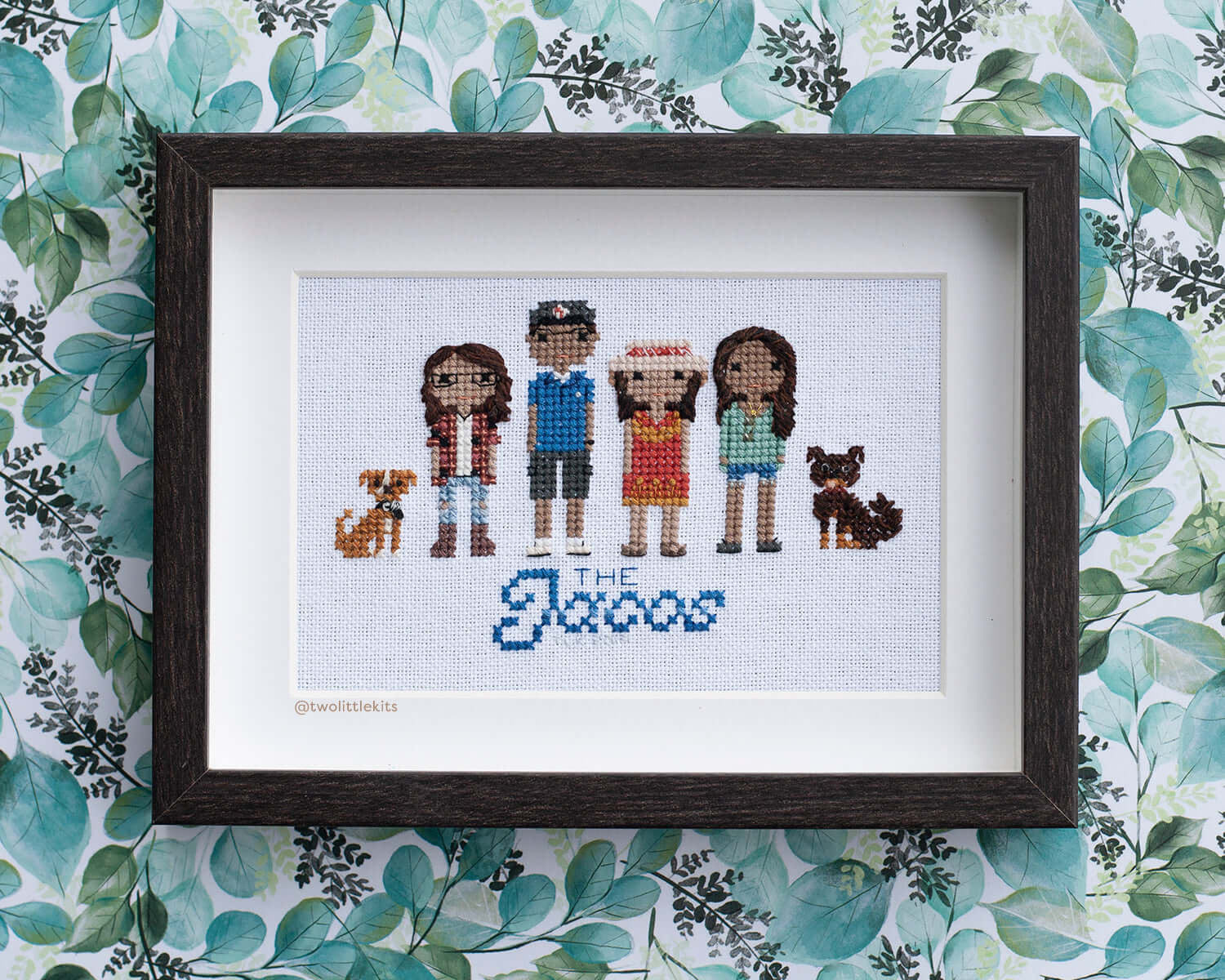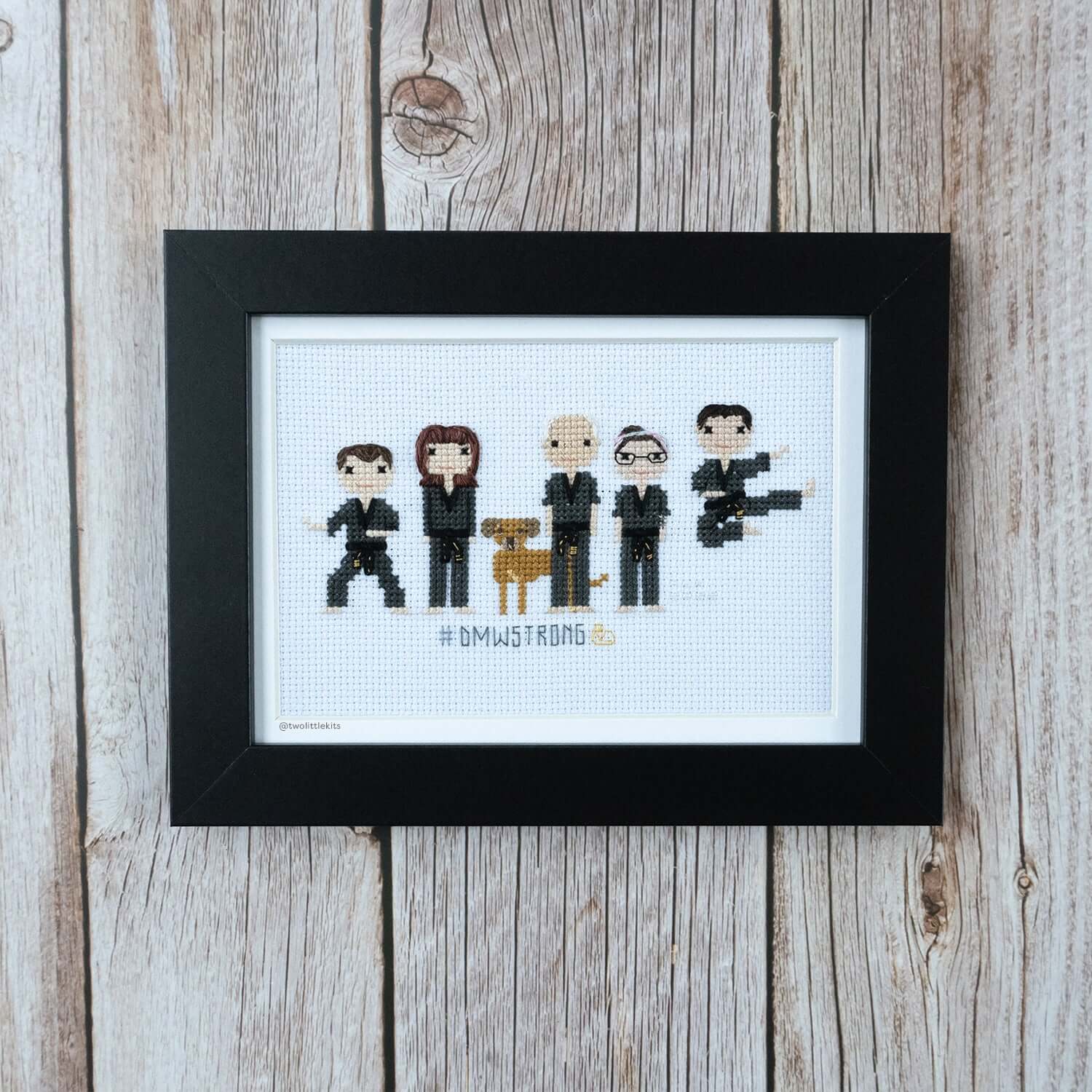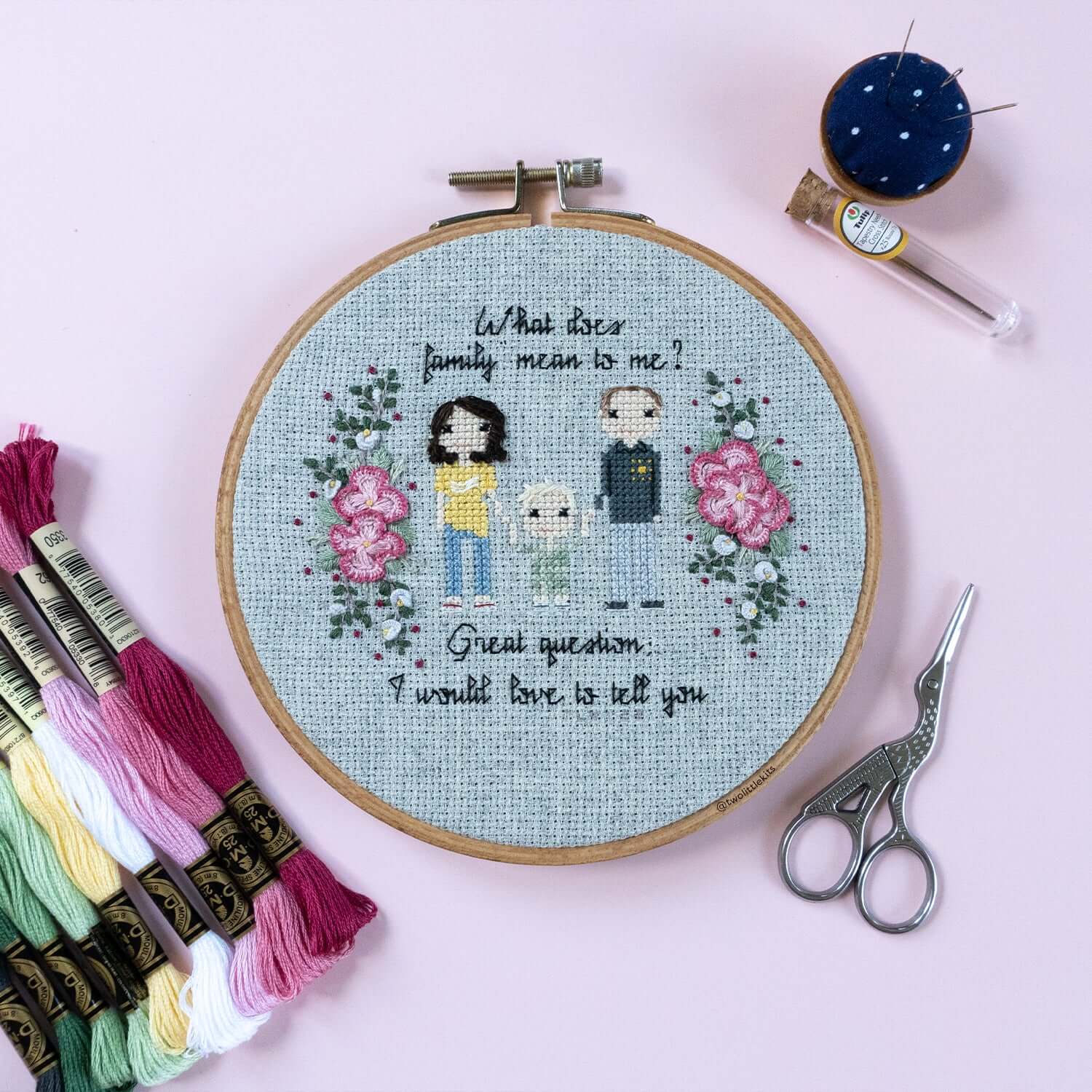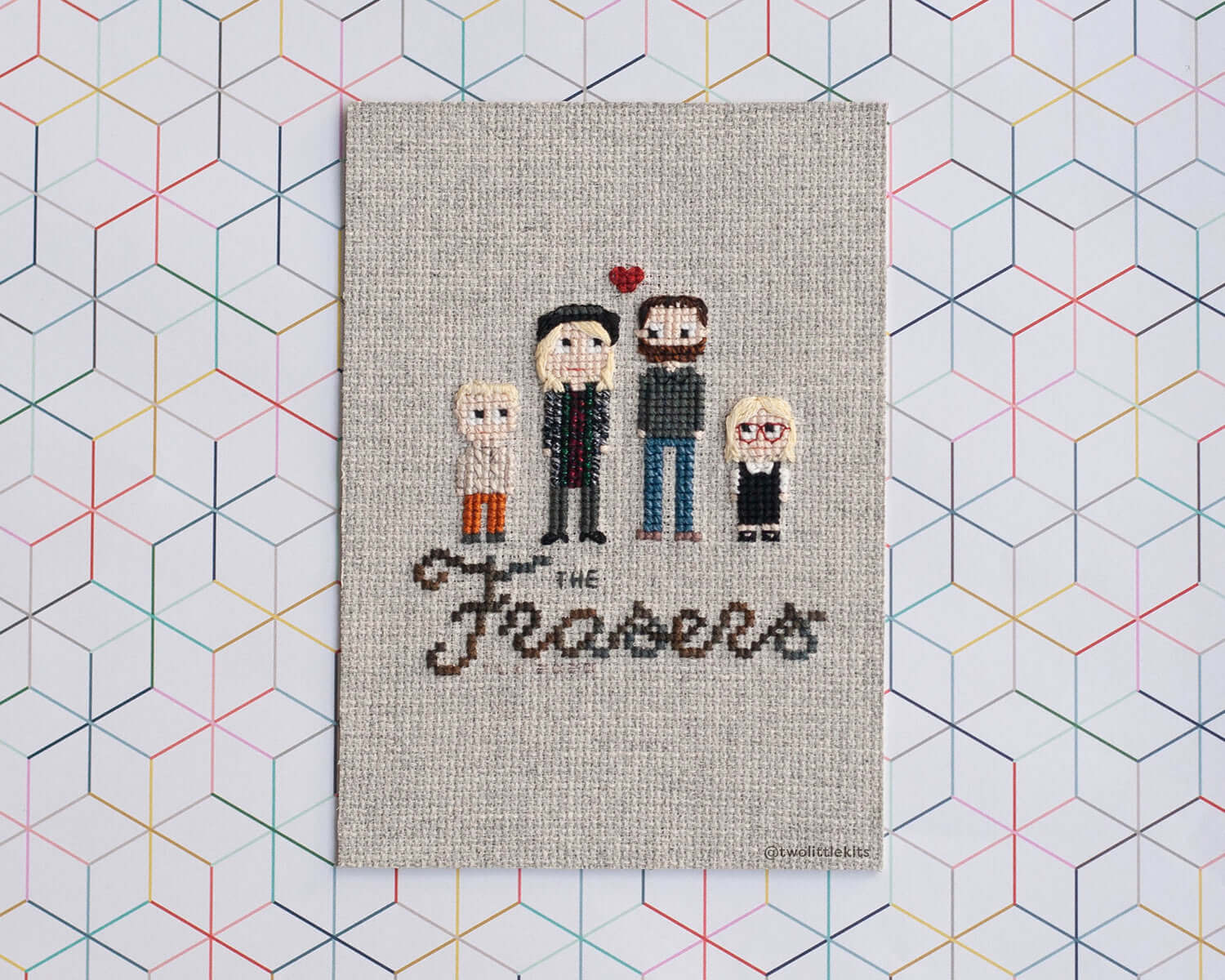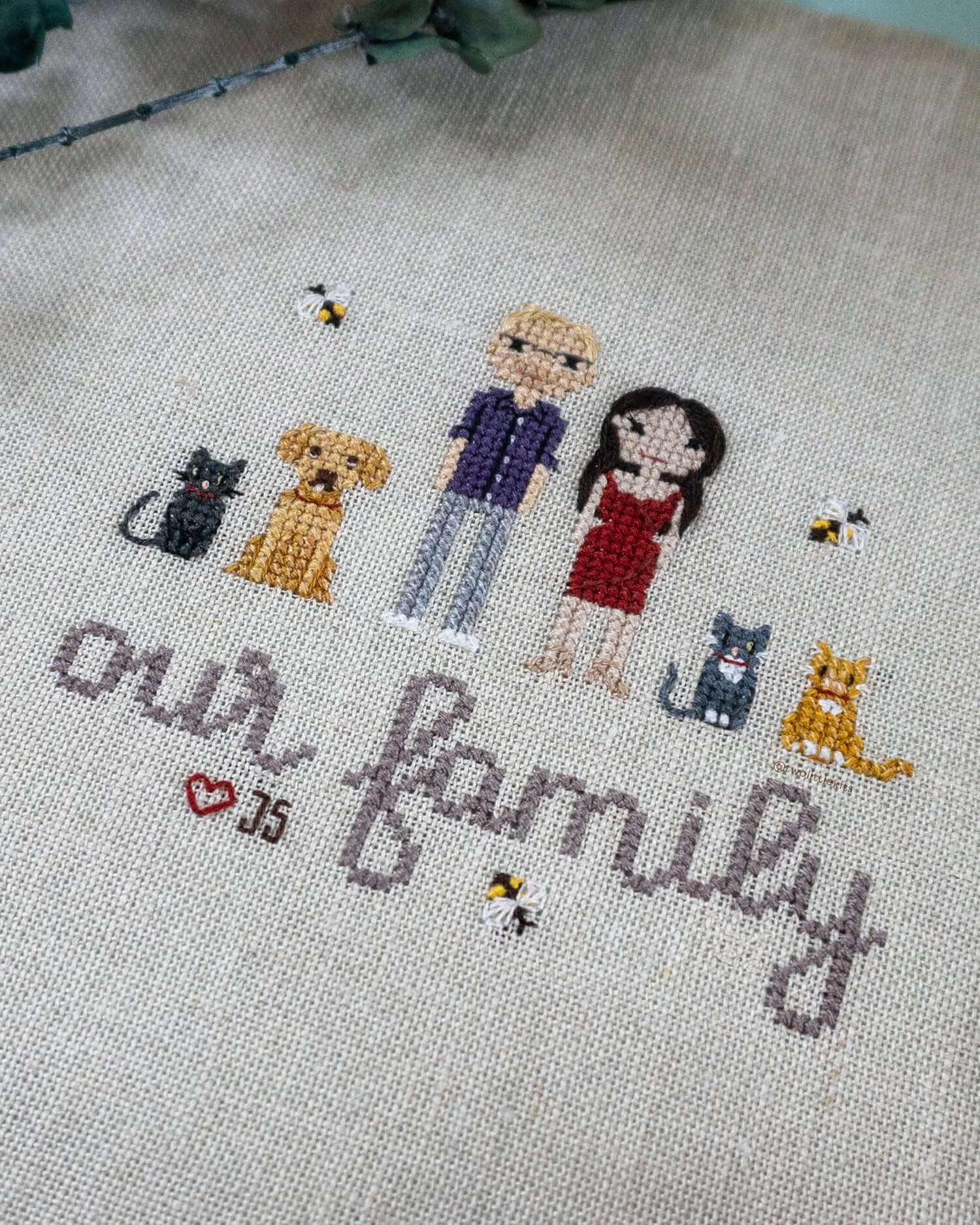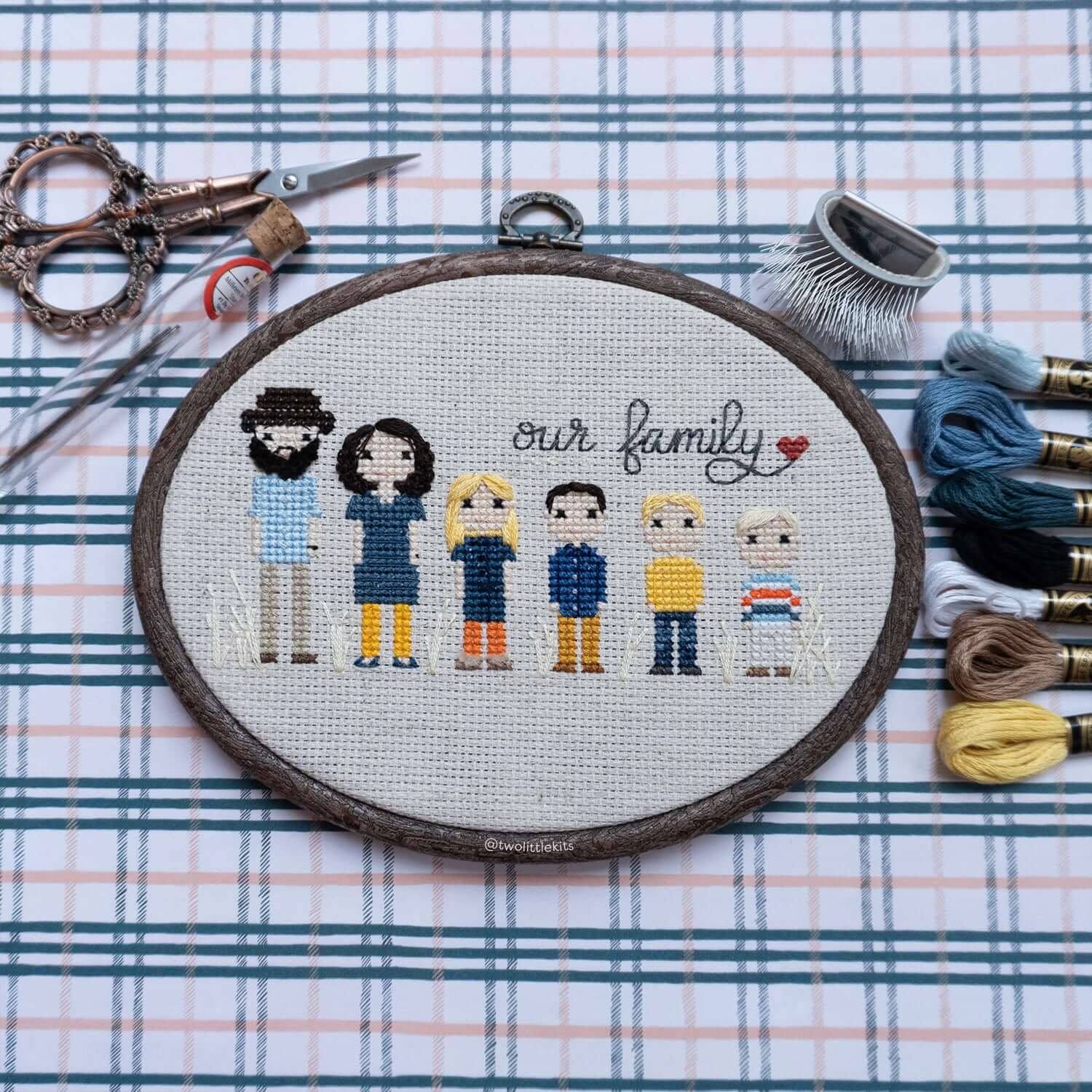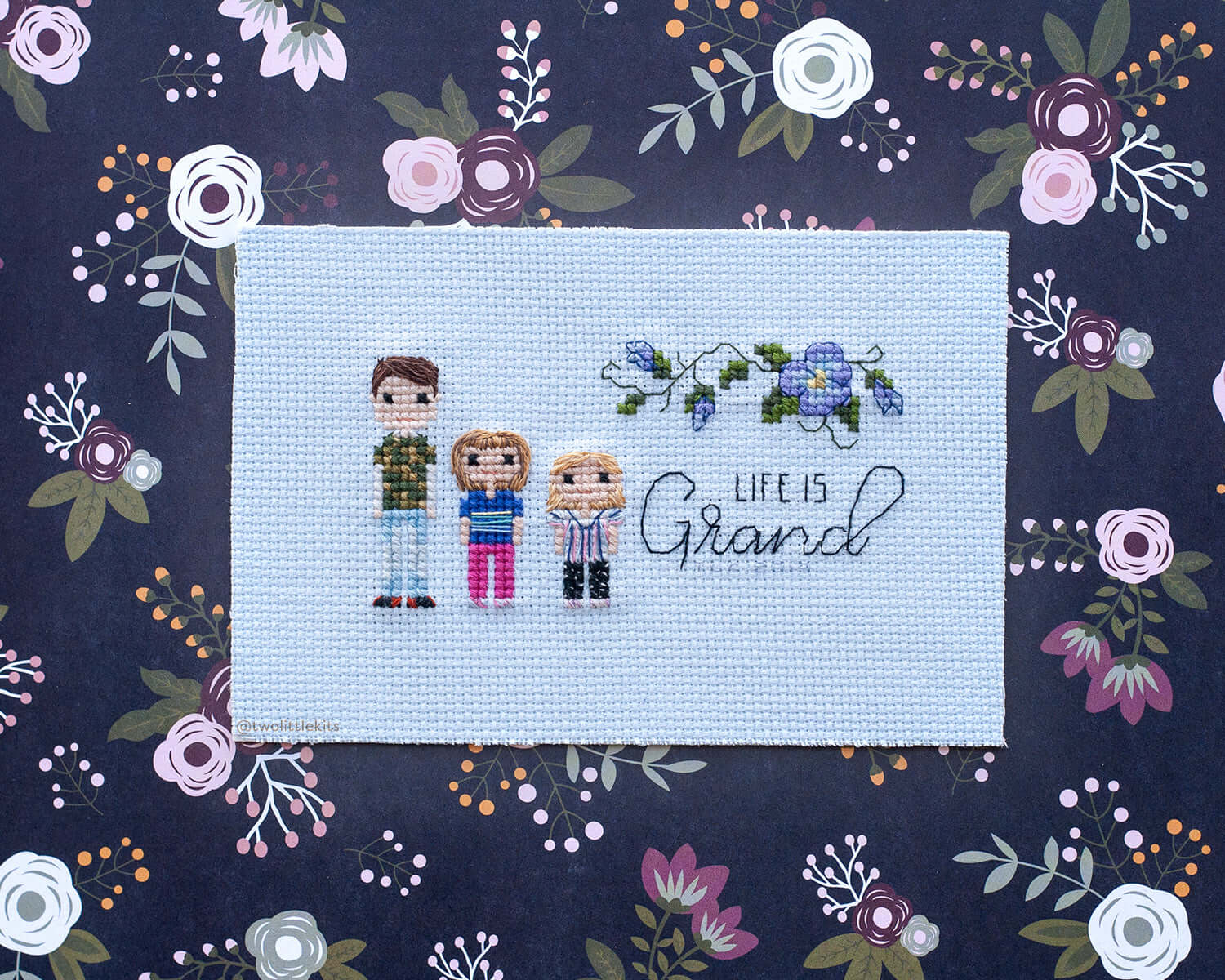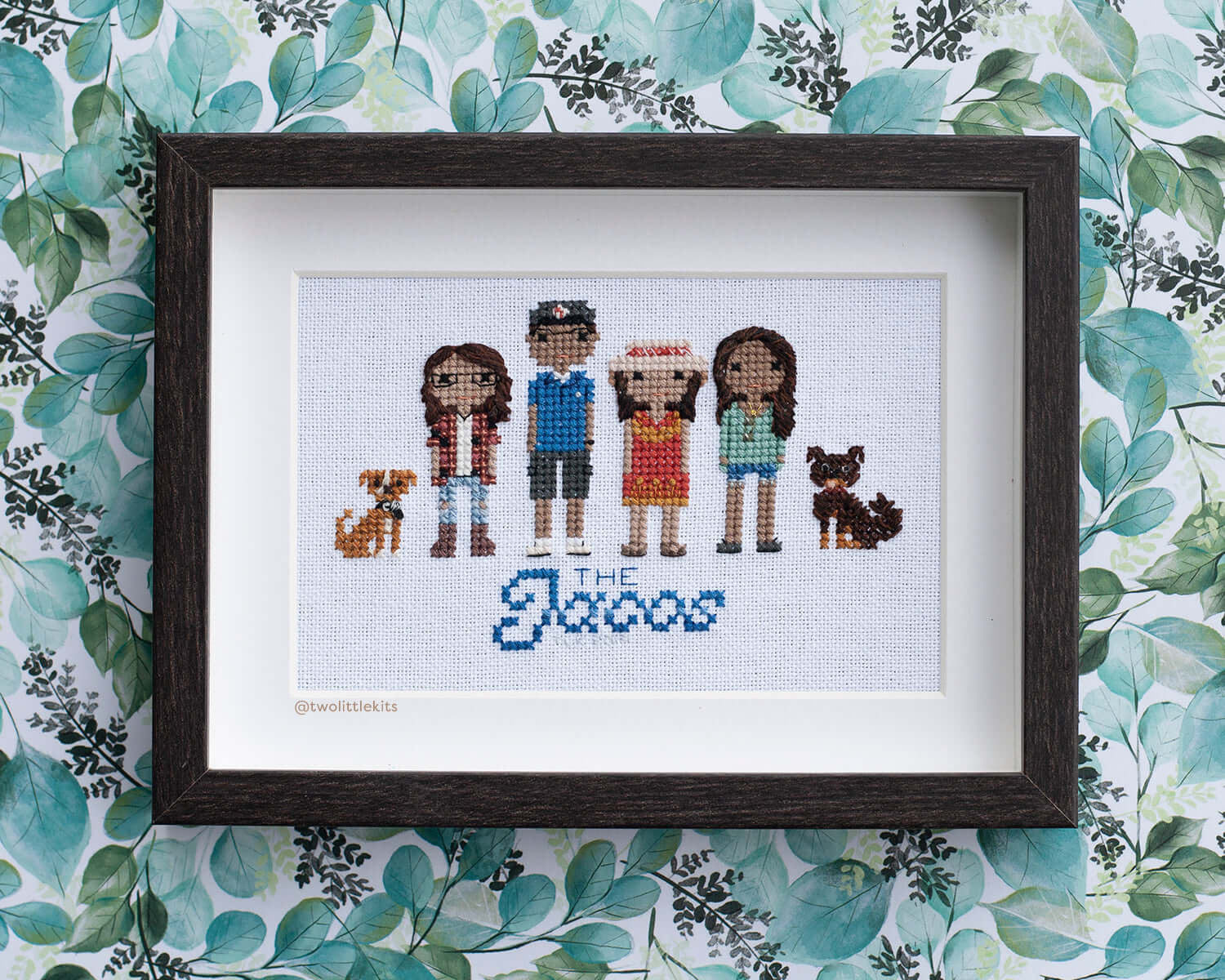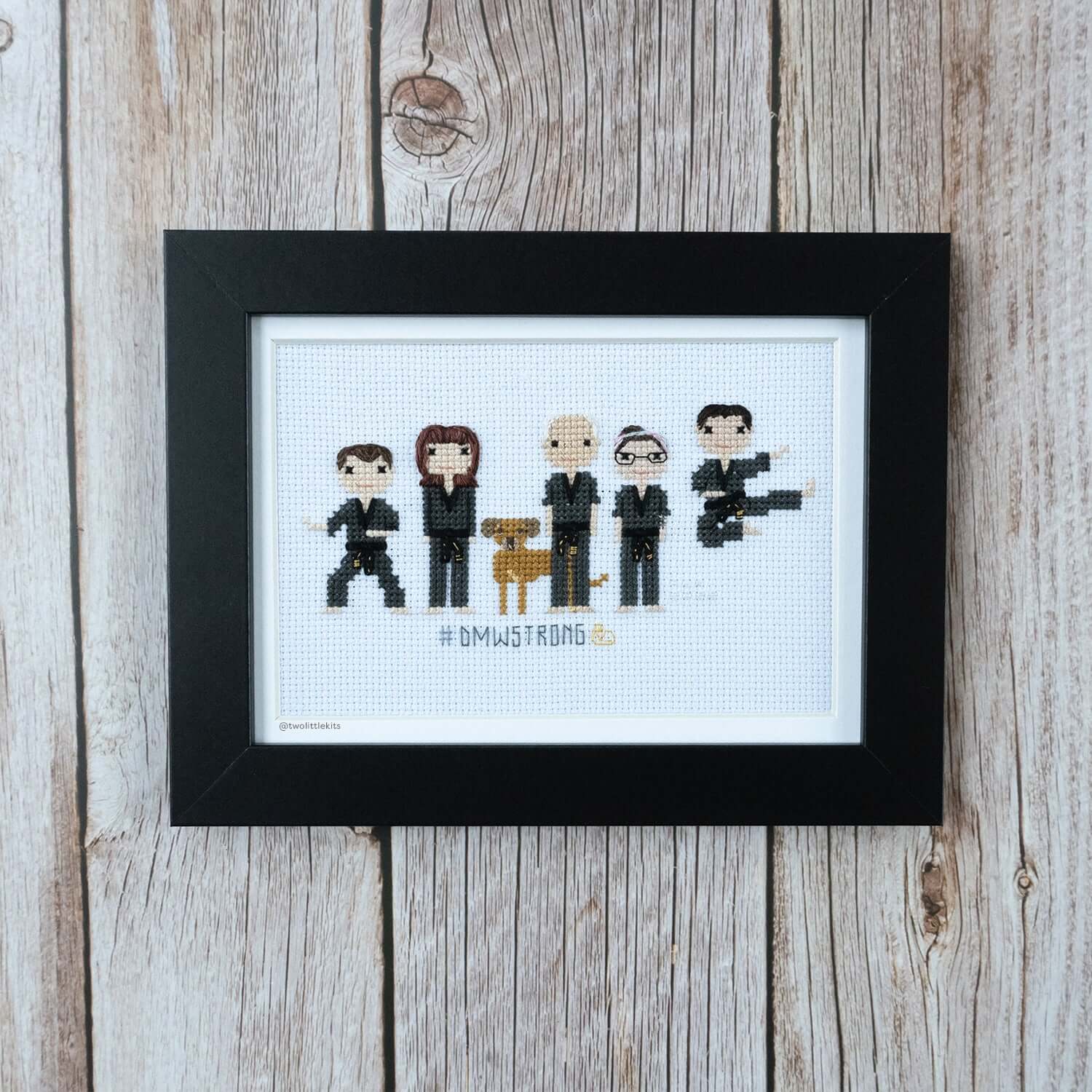 Custom Cross-stitch - Character Portrait
Sale price
$60.00 USD
Regular price
Estimated Delivery:Jan 27 - Jan 31

Please note: I cannot guarantee delivery before Christmas 2023.
What you will receive:
A completed, hand-stitched portrait piece, customised to your needs and based off your imagery and description. It will be finished either in an embroidery hoop or mounted on a board, ready for framing.
4 people are viewing this right now
Description
Information
How to Order
Reviews
Refunds
Artistic, one-of-a-kind, handmade family portrait.
Not sure what to get a loved one for their birthday? Wondering what you can gift that family member who seemingly has everything already? Look no further - I know just the thing.
This listing is for one custom, hand-stitched, cross-stitch (and embroidered if appropriate) portrait piece. You'll receive a finished portrait of up to 8 total characters. A stitched portrait makes for a wonderful birthday gift, commemoration piece, snapshot-in-time or even just a treasured "just because" present.
You'll receive a piece that is tailored specifically to the characters and can be decorated to match the reason behind the piece. For example;
a favourite flower/arrangement of the giftee's,
treasured objects of any children or pets in the piece,
a detailed background to match the theme.
Have a look at some of my previous work above. Also on my Instagram page for ideas and inspiration from other cross-stitch pieces.
I cannot wait to work together to make a gorgeous piece of artwork with you for this piece. I've made a lot of these pieces and every single one is just as special as the last..!
---
If you would like a piece that would include more than eight characters, please get in touch with me today so we can chat about logistics first (eg: delivery window, framing, etc).
Helpful info:
An adult holding a baby (swaddled or in a carrier) only counts as one character
A toddler/child/teen is classified as one character
A pet (no matter what kind) is classified as one character. This includes things like horses, pigs, chickens, etc.
Details:
Every custom piece is hand stitched by myself to your specifications using beige 14ct (or 28ct depending on availability - will still be the same size) Aida cloth with DMC embroidery floss. Each piece is finished in an embroidery hoop or mounted on a board, ready for framing.
How to Order & Next Steps
Read and confirm this item is the correct thing you want. I don't want you to get the wrong thing!
Select the details of the piece; number of characters, and the style of the finished portrait.
Attach helpful photos of the people/pets/etc to accompany your order.
Check out safely and securely with Shopify!
You will receive an email with additional information about your piece, such as;
➢ ETA confirmation of your piece.
➢ Asking what text you might like added.
➢ Any other needed information not conveyed by photos.
Once everything is discussed, I will begin designing the pattern. After this is completed, you are entitled to one round ONLY of review of the design. Comments of things to keep in mind are included alongside this.
Stitching your piece will occur after I either get the "all clear" regarding the design, or after any/all changes/additions are completed.
Let's make something beautiful together!
Refund Policy
If you have a change of heart within 48 hours of ordering, you are entitled to a full refund.
After that and before stitching has begun, you are entitled to a refund of 75% of the price paid. This covers the time I have spent on design and administrative work.
After stitching has started, refunds will not be issued. You will be notified as stitching begins if you would like this information.
If there is a problem with your finished piece (ie: it is missing something, there is a spelling mistake, etc) a few things can happen:
If it's fixable, you will need to ship your piece back to me so I can rectify the problem.
If it's not fixable, you will be eligible either for a new piece at the same dollar value or store credit for the same dollar value.
Reviews
What have previous customers said about their pieces?
My piece came out truly adorable! It was everything I had hoped for. Two Little Kits [was] extremely responsive, prompt, and kind. I was able to have this piece made last minute and it arrived just in time for Christmas. Thank you!! 💚💚
Amazing work! I am so happy with my piece and Kate's wonderful to work it.  My stitch family came out so realistic with all the details that she puts into her art.  Thank you so much!
Great communication, beautiful work and quick turn around. Highly recommend!
Kate is great to work with and produces lovely work that become treasured keepsakes. She is very responsive and takes all the little details seriously - thank you Kate!
Amazing work! I'm so impressed with the end result as well as Kate's communication throughout the process. She created a very special piece of art that will be displayed in our home for years to come! Highly recommend!
I commissioned this amazing gift for my mom for Christmas! Words can't describe how much she LOVES it! The level of detail is absolutely mind blowing and I can't recommend twolilkits enough! Thank you SO MUCH! You can bet I'll be recommending twolilkits o anyone looking for unique gifts :)
I ordered this as a gift for my best friend, and it came out perfect! The owner of the shop was super receptive and responsive to feedback and collaboration on the design. my best friend LOVED it! Such a great gift idea :)