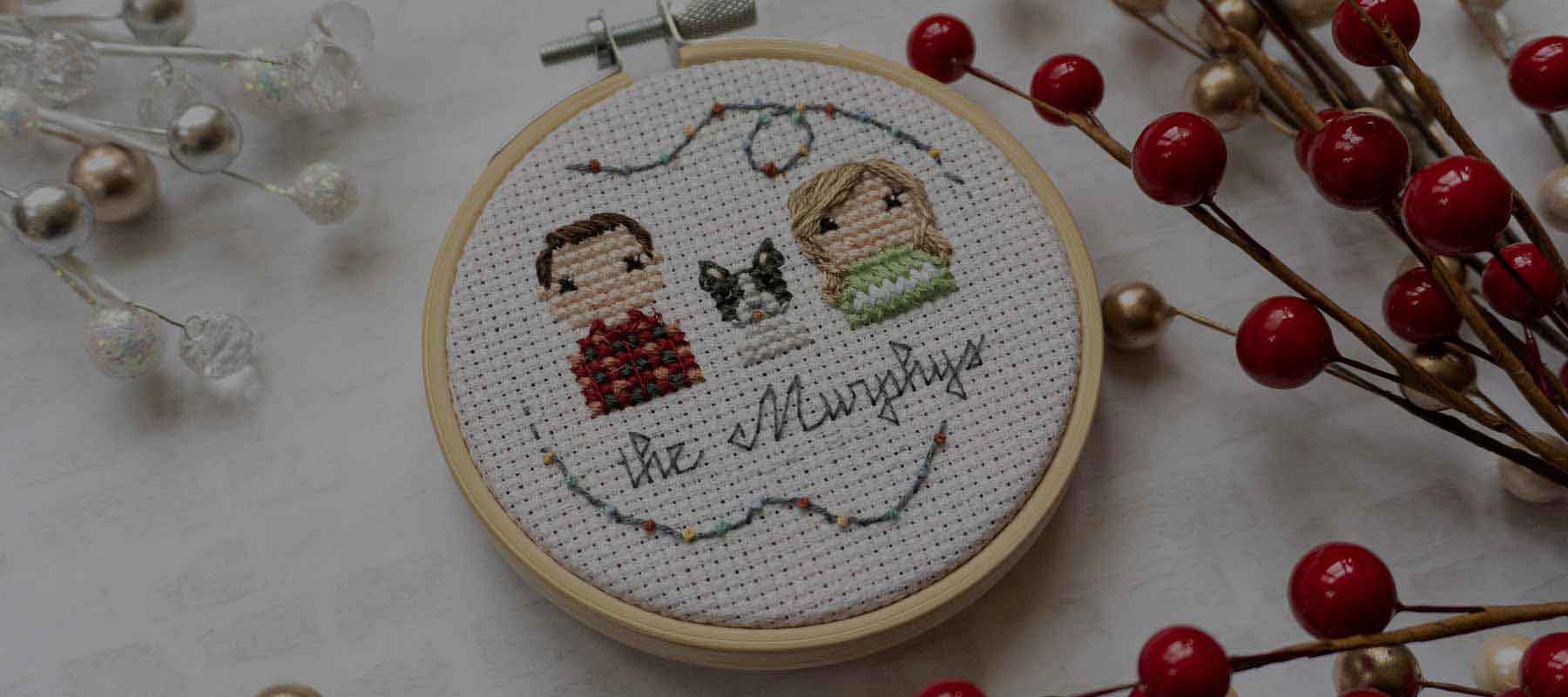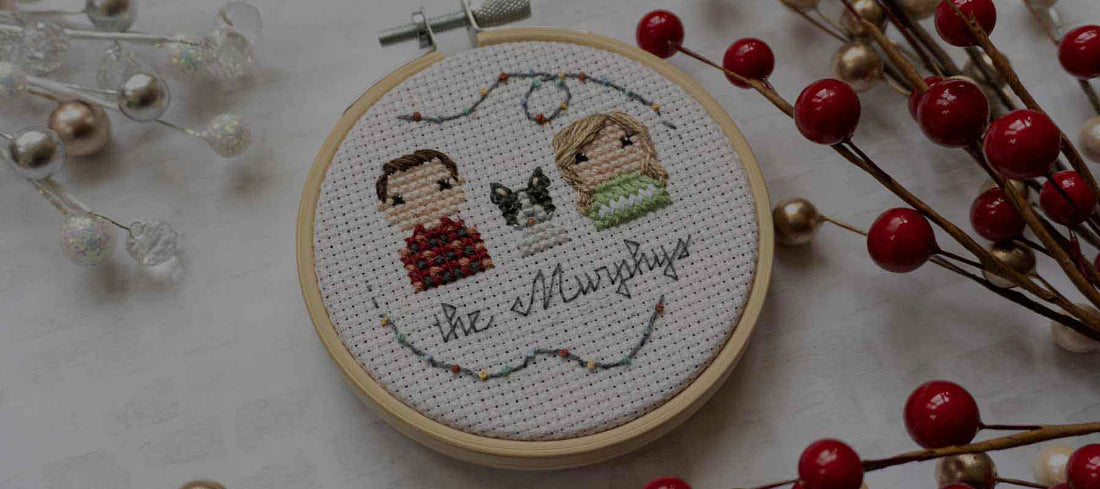 Annual tradition
Gorgeous, custom, handmade art.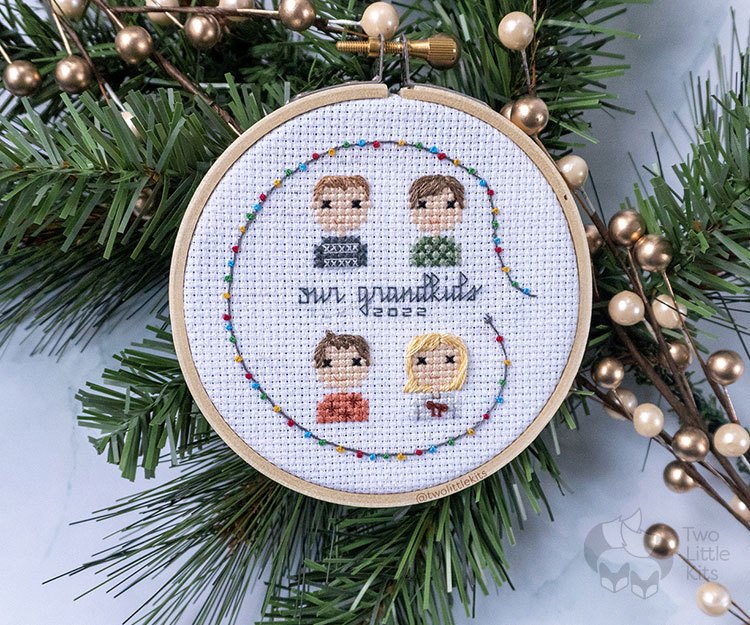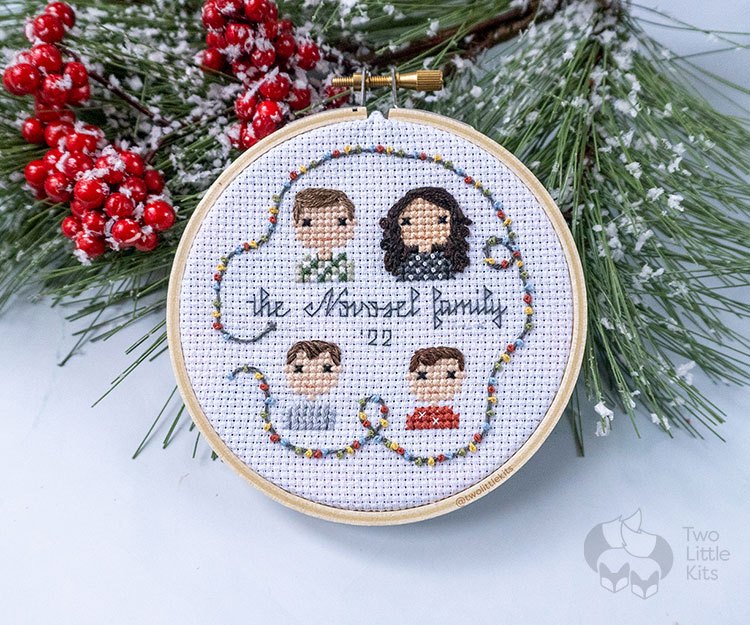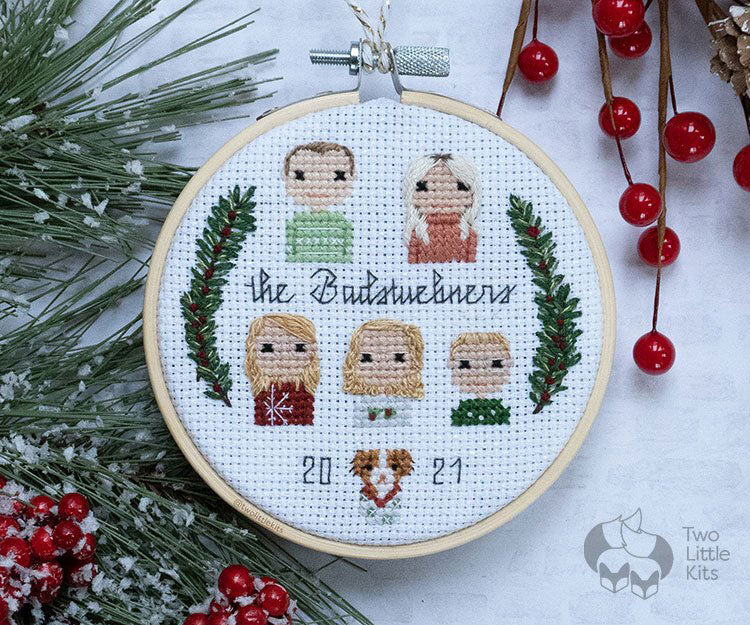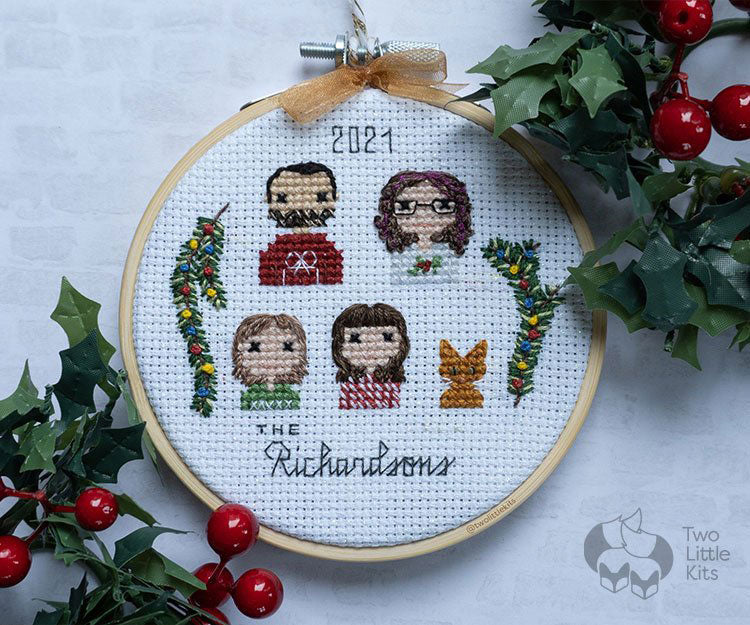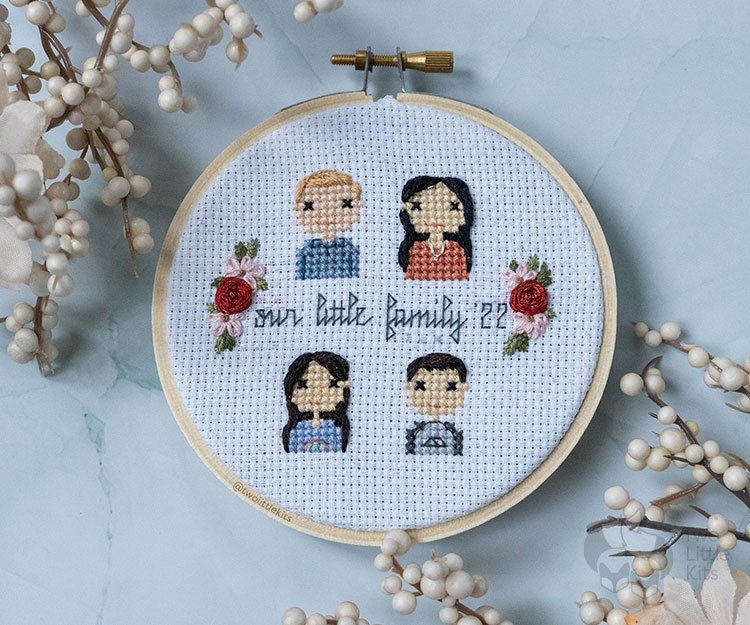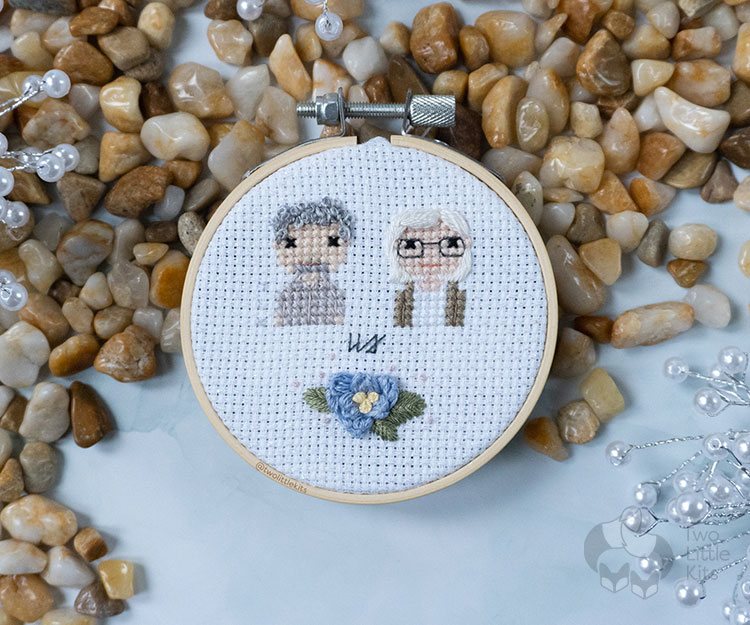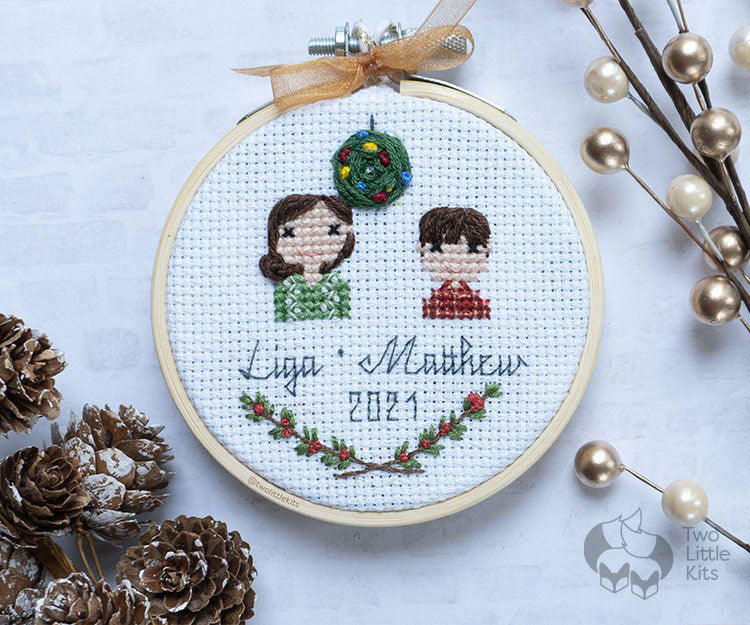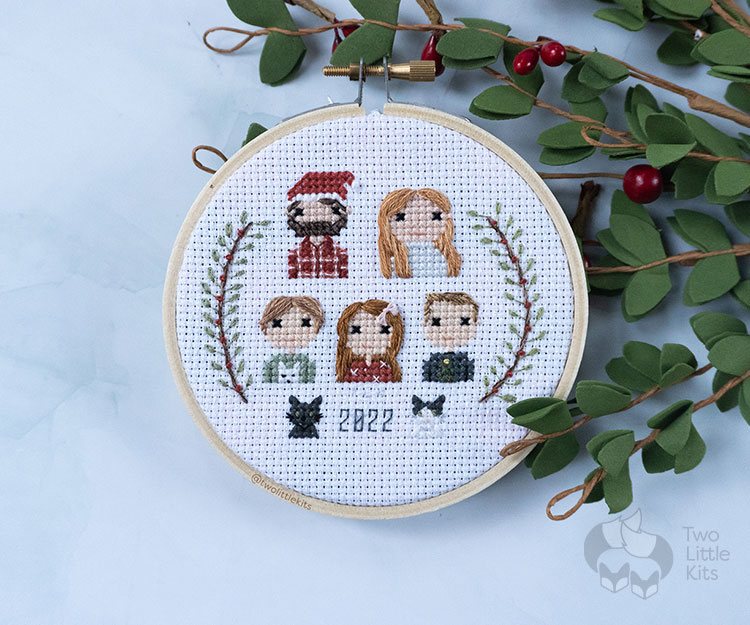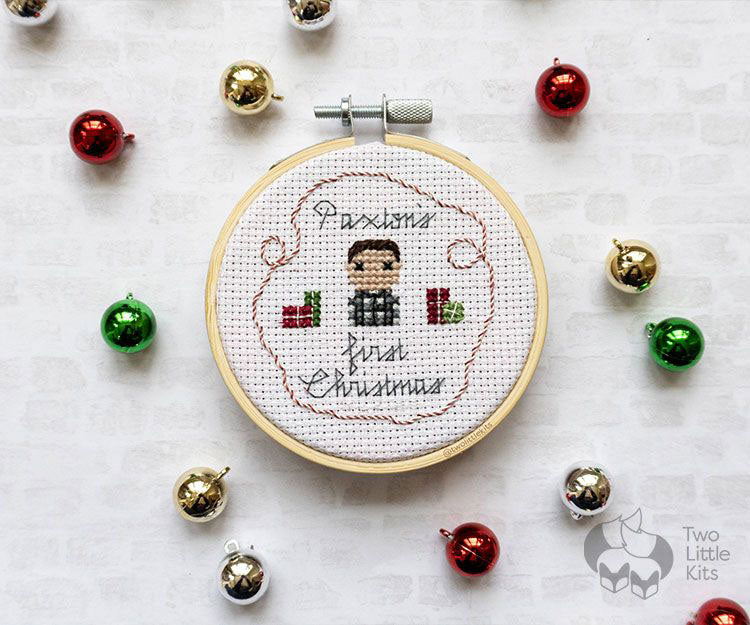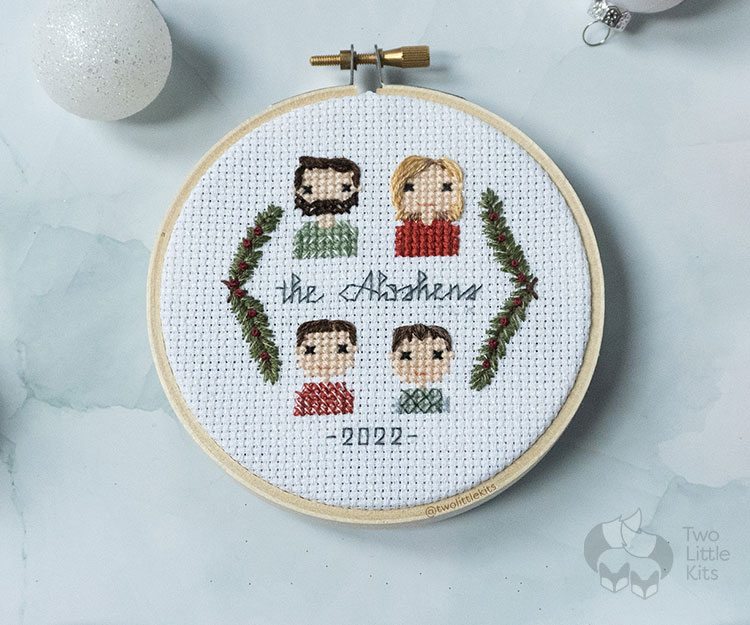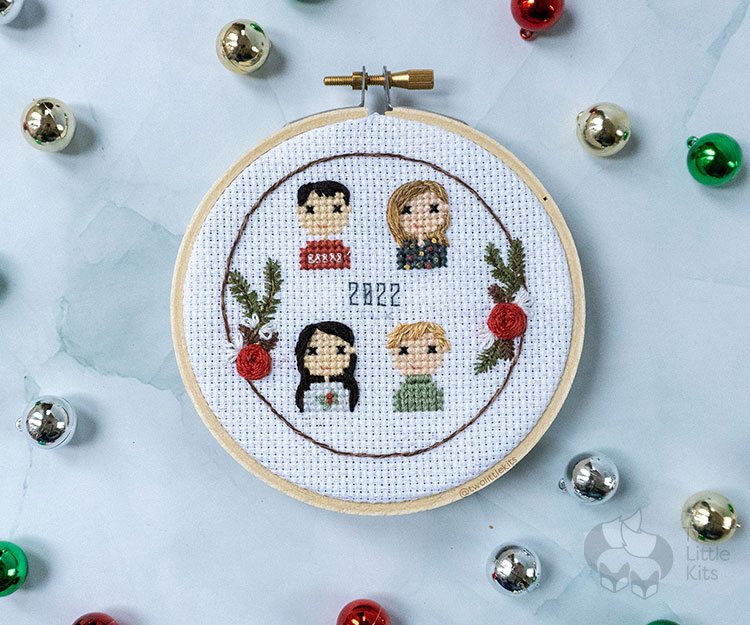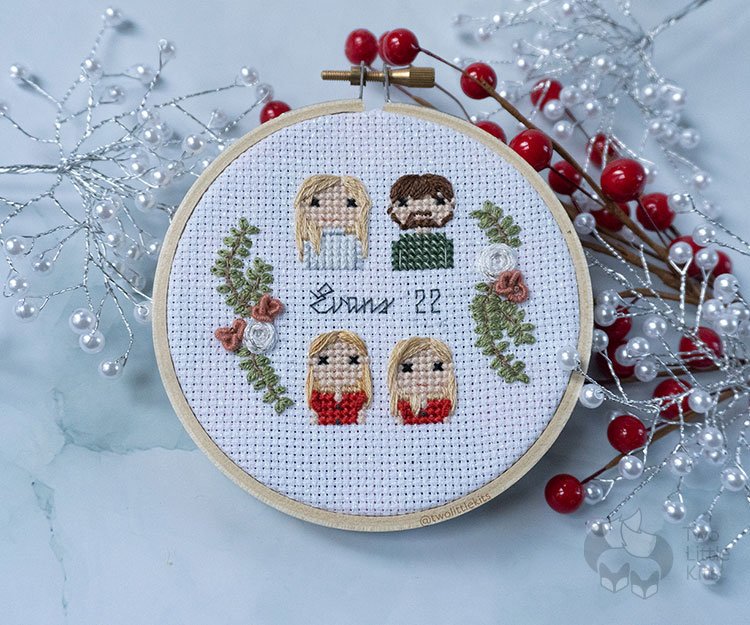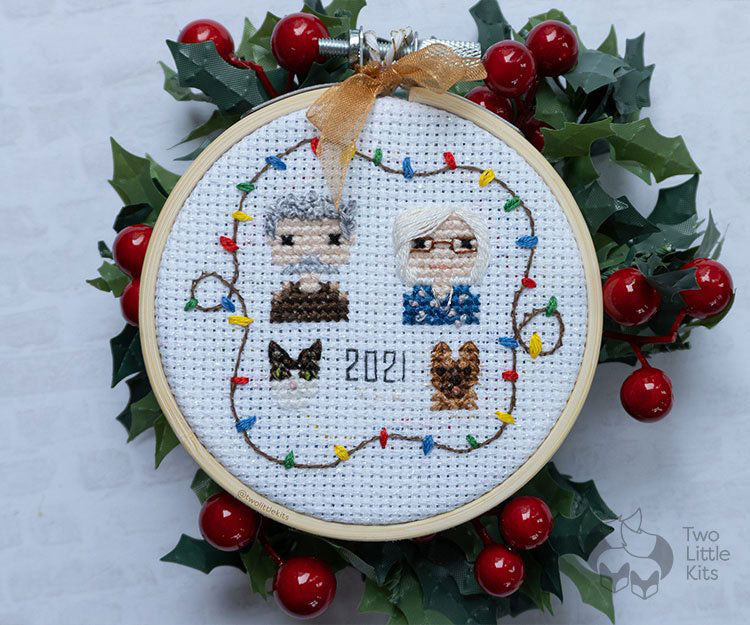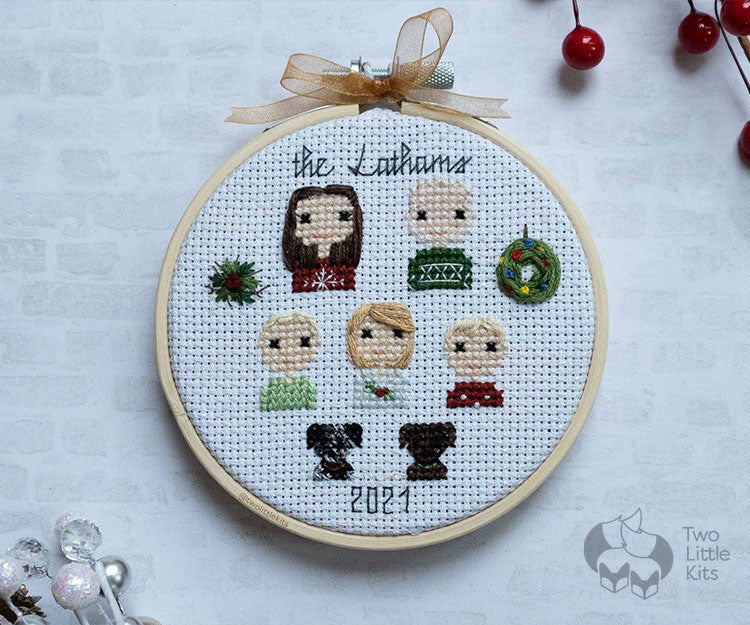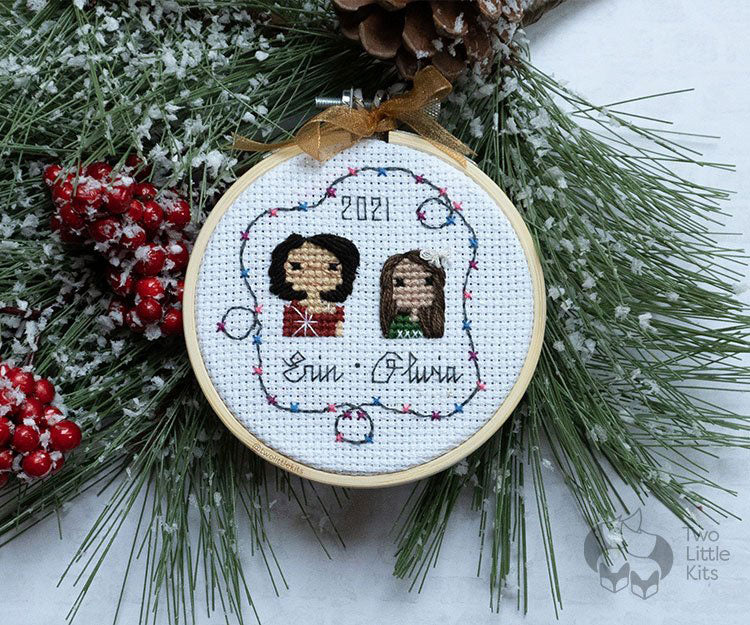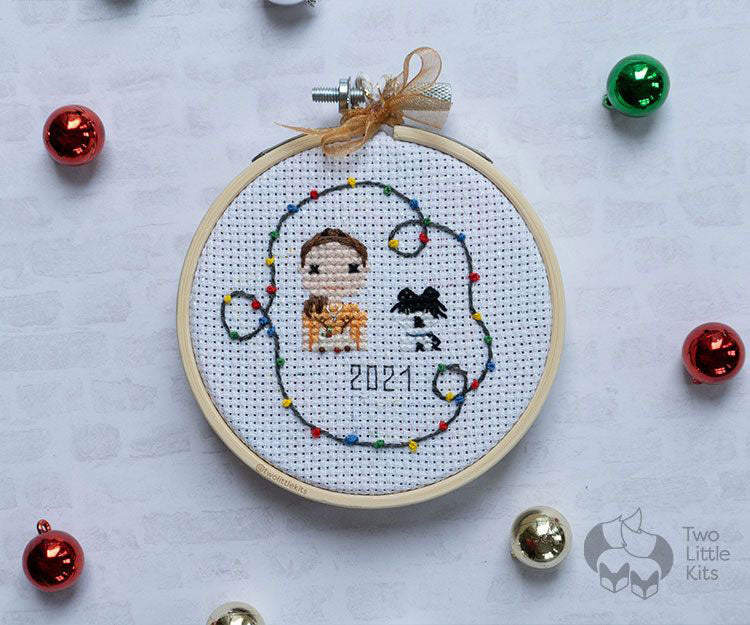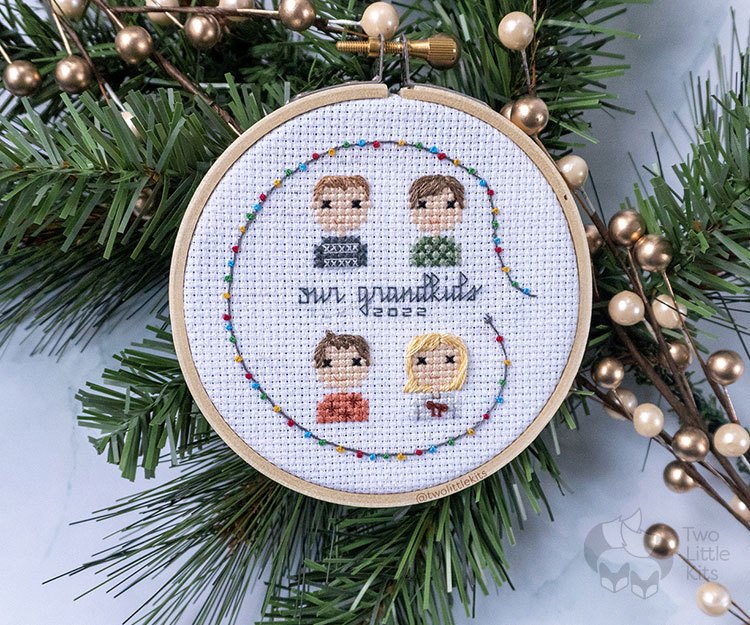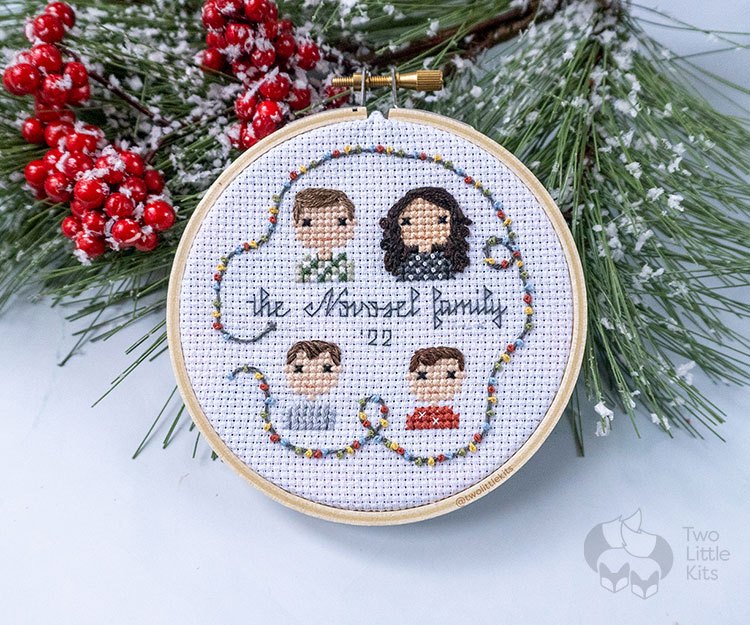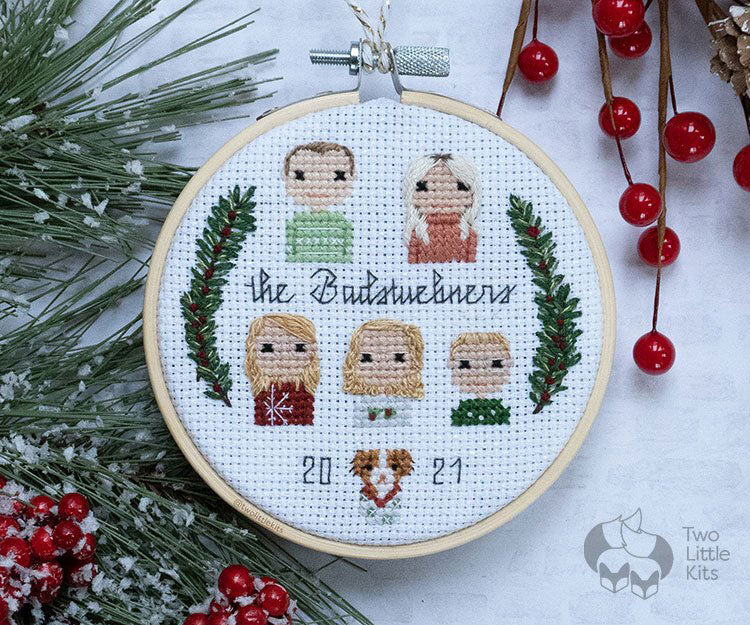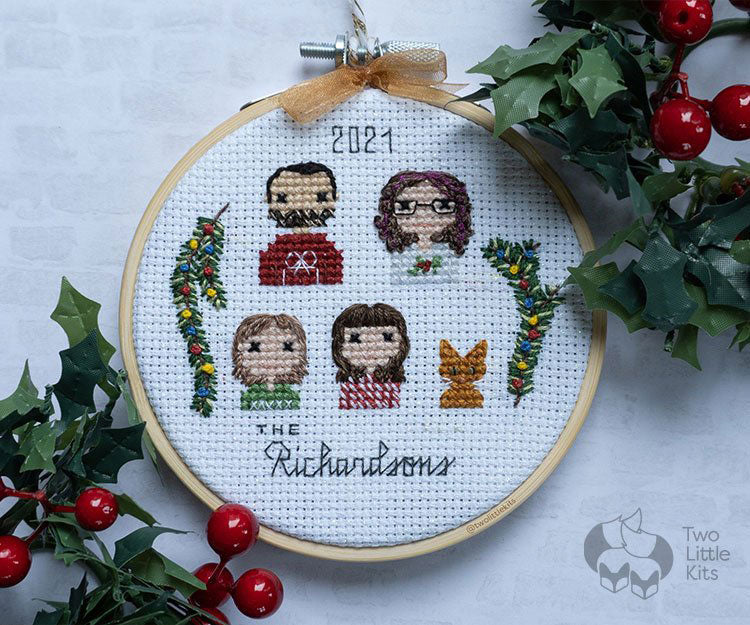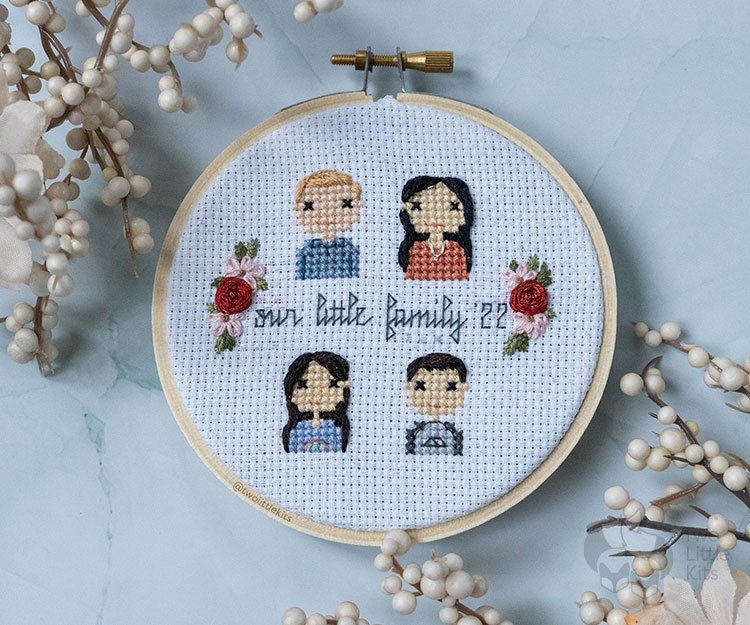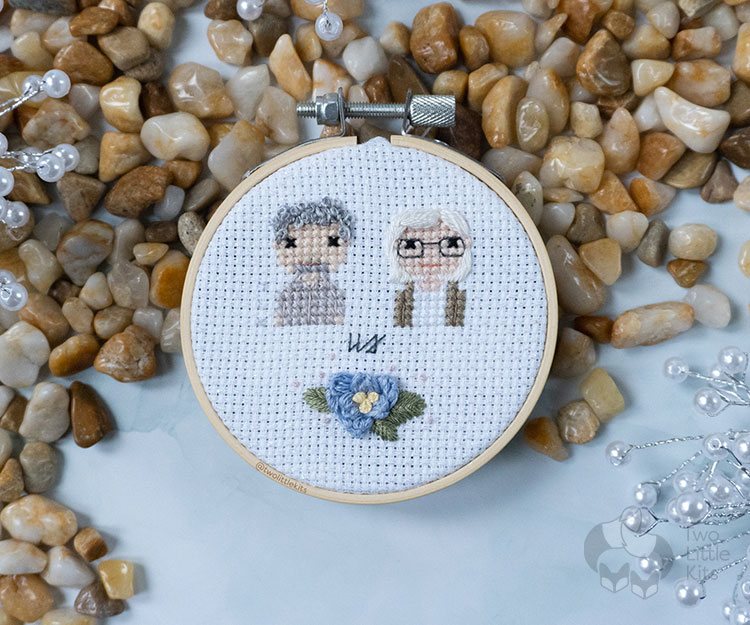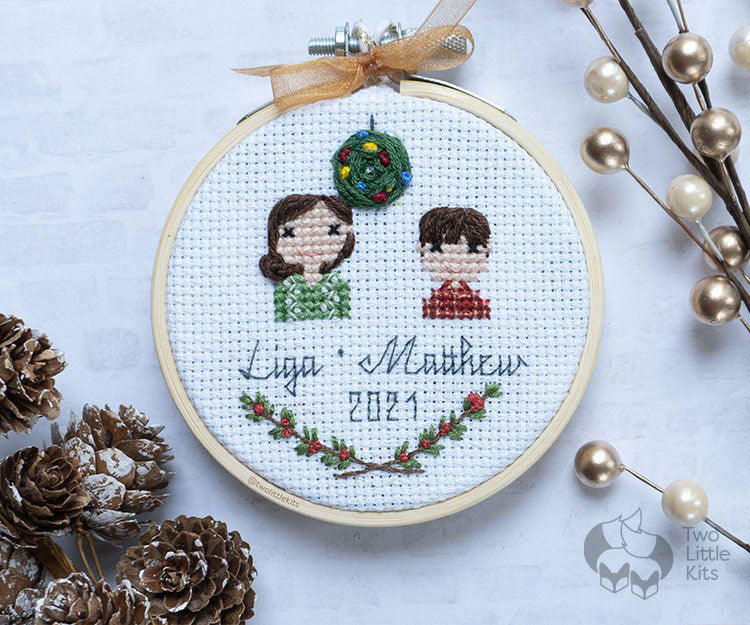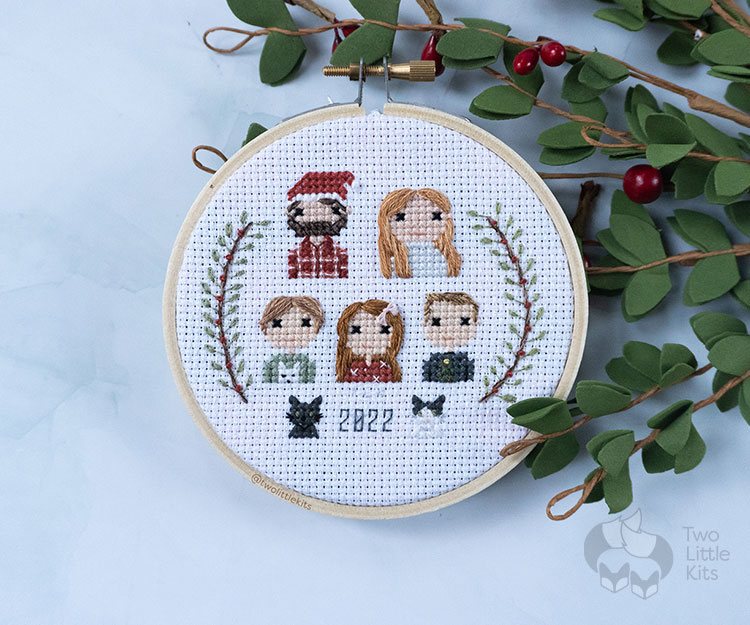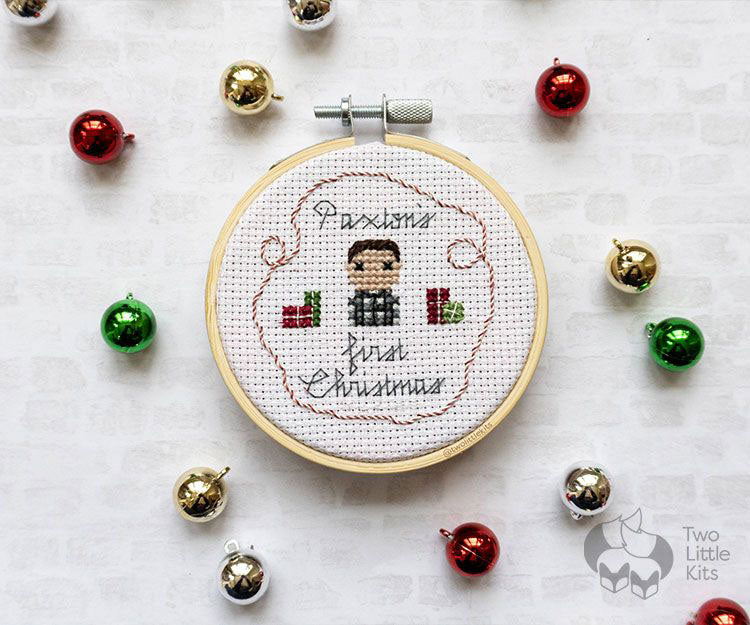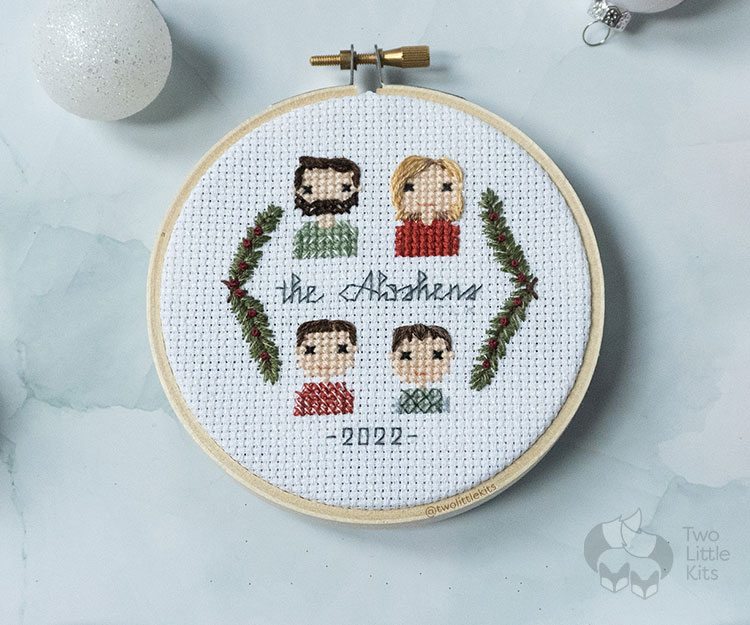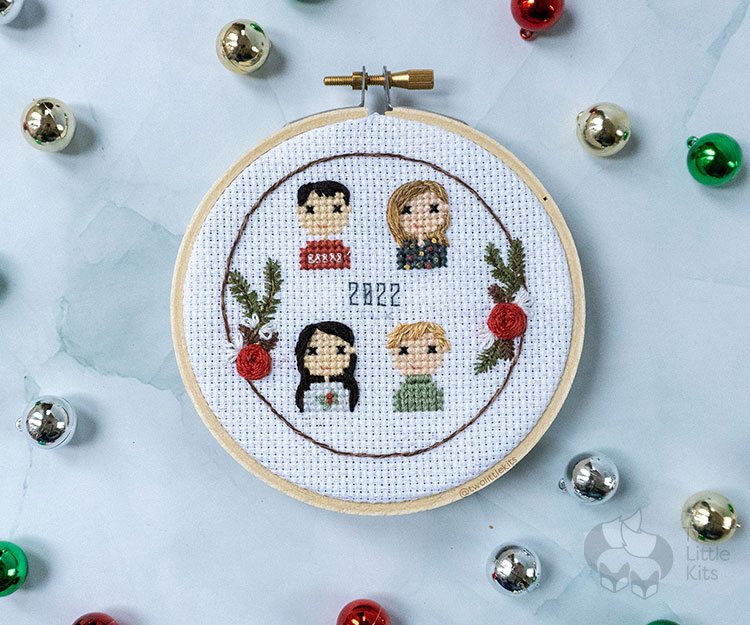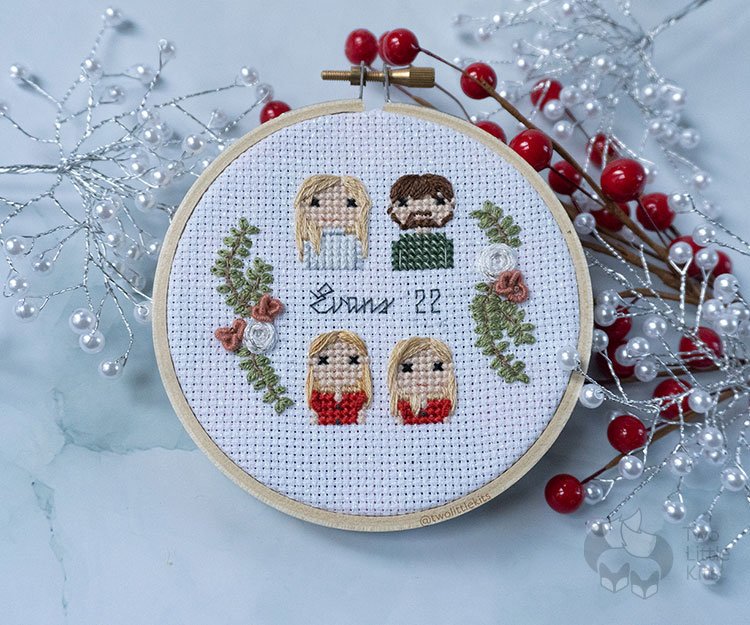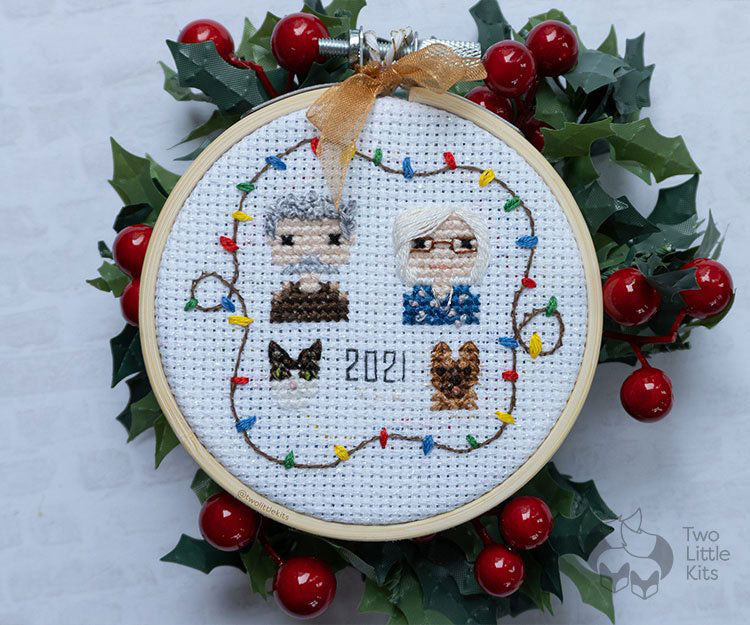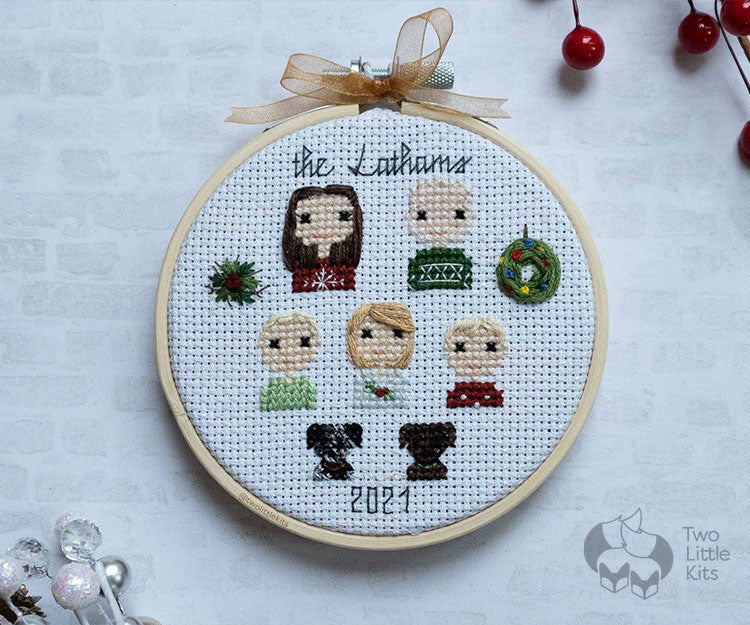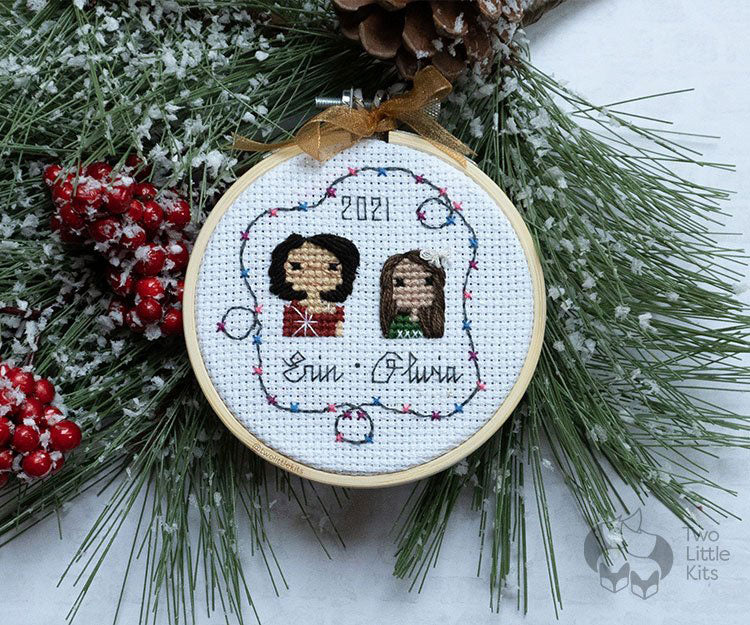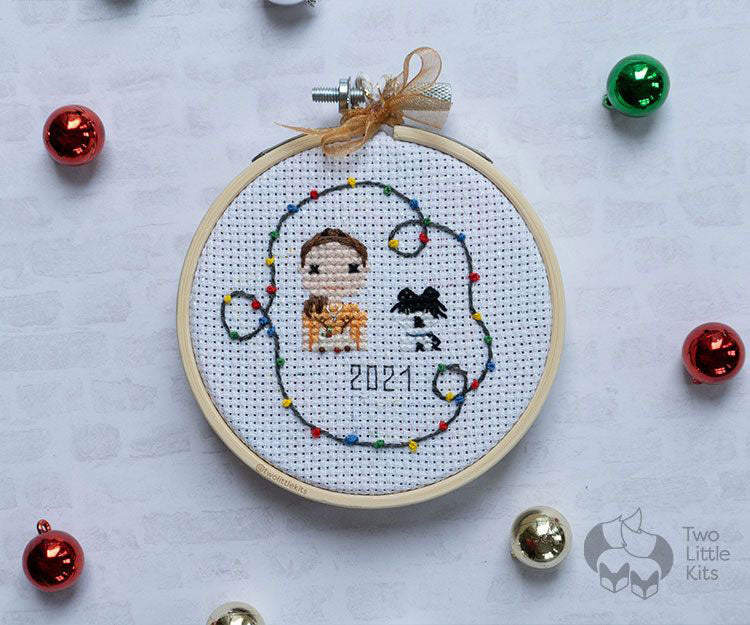 Custom Cross-stitch - Holiday Ornament
Sale price
$40.00 USD
Regular price
Estimated Delivery:Jan 27 - Jan 31

Please note: I cannot guarantee delivery before Christmas 2023 after November 1st.
What you will receive:
A finished, hand stitched ornament in either a 3", 4" or 5" embroidery hoop (depending on requirements), customised to your needs and based off your imagery and description.
1 people are viewing this right now
Description
Information
How to Order
Reviews
Refunds
A Personalised, Handmade, Annual Family Memory
Who doesn't like looking back and reminiscing on how things were, especially when it comes to family and friends? This year, why don't you start a new tradition and immortalise your loved ones in a hand-stitched ornament?
You will receive a handmade, personalised cross-stitch & embroidered piece that can be treasured forever. No more wrestling with photographers and stuffy outfits and grumpy husbands. Let me make you an adorable piece that you can hang on your tree (or anywhere else you like!) year after year.
---
Please note: I stitch these orders as a batch and therefore, shipping may be 6-8 weeks (depending on when in the year you order). My aim is to get them sent out by Thanksgiving so you can have them for the entirety of December. As of Oct 1st, I cannot guarantee it will be received before December 1st.
Helpful info:
This listing is for one custom, hand stitched cross-stitch finished piece. You'll receive a finished ornament which is perfect as a gift for any holiday occasion or just as a piece for yourself in your own home!
The base piece that you choose is either 1-2 characters or a building outline. From there, you can choose to increase character number or upgrade to a cross-stitched building.
Conditions
A pet (no matter what kind) or baby are considered a character.
There is no design review for this product so being descriptive as possible about what you want is required.
Unless discussed prior, the delivery timeframe for this will be before December, 2022.
Extra Information:
Every custom piece is hand stitched by myself to your specifications using either a sparkly DMC light-coloured Aida fabric or a bright white Aida fabric -depending on stock- at a 14ct with DMC embroidery floss.
Each piece is finished in either a 3" or 4" embroidery hoop depending on the number of characters.
How to Order
Read and confirm this item is the correct thing you want. I don't want you to get the wrong thing!
Select the content of the ornament, number of characters (if any), and the style of the finished ornament.
Attach helpful photos of the building/people to accompany your order.
Check out safely and securely with Shopify!
You will receive an email with additional information about your piece, such as;
➢ ETA confirmation of your piece.
➢ Asking what text you might like added.
➢ Any other needed information not conveyed by photos.
Once everything is discussed, I will begin designing* and stitching your final piece!
*Please note that ornaments do not get a review stage of the design due to keeping the cost as low as possible. This is why responding to step 5 in detail is crucial.
Refund Policy
If you have a change of heart within 48 hours of ordering, you are entitled to a full refund.
After that and before stitching has begun, you are entitled to a refund of 75% of the price paid. This covers the time I have spent on design and administrative work.
After stitching has started, refunds will not be issued. You will be notified as stitching begins if you would like this information.
If there is a problem with your finished piece (ie: it is missing something, there is a spelling mistake, etc) a few things can happen:
If it's fixable, you will need to ship your piece back to me so I can rectify the problem.
If it's not fixable, you will be eligible either for a new piece at the same dollar value or store credit for the same dollar value.
a special way to remember
a wonderful year
Reviews
What have previous customers said about their pieces?
We purchased a Stitch family ornament for our Christmas tree last year and loved it so much that this year we decided to get one as a grandparent's gift. It recently arrived and I'm so excited to show it off! I love the detail that Kate stitched into each child's hair and clothing so it is easy to tell who is who. I cannot wait to see the look on my parents' faces when they open it on Christmas morning and I'm sure it will become a new family favorite. Thank you Two Little Kits!
Kate did a fantastic job on our 2022 family ornament! It's such a special and unique piece and I'm excited to add it to our collection of family ornaments. I'll definitely order again in the future. Thank you Kate!!
Kate's ornaments are a holiday delight! Every time I see it I smile. Every guest who notices it lingers admiring it. I am beyond thrilled.
We love the ornament that we bought for my FIL.  The amount of detail that Kate is able to provide in her work is amazing.   I'm so impressed and so easy to work with.  I will definitely order another custom piece in the future.
The ornament of our family is AMAZING! The little details on our clothes, the wreath and mistletoe are so perfect, and Kate absolutely nailed the coloring of our dogs. I was just thrilled when I received it in the mail and it went straight on the front of our Christmas tree!
I ordered a Christmas tree ornament stitch portrait of my family and absolutely love the result! The detail is incredible and it's the new centerpiece ornament of our tree. Thank you for creating a new family heirloom for us to cherish for years to come!