Information
How to write a product review on my website
by Kate Anderson on Jun 01, 2023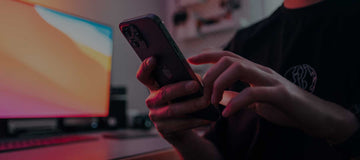 Purchased something of mine and want to rave about it?
Omgosh I can't begin to express how much that means to me! Reviews -if you didn't know- are such a strong piece of information when it comes to a potential customer deciding whether to purchase a product or not. So your voice is so important!
However, it might be a little confusing around how you can leave a review on my website. So I wanted to help you out with a little "how to" step-by-step tutorial to make things easier for you.
And that's it! I know it's a lot easier to write a review on something like Etsy and I am looking into how to make this process easier but for now, it is as easy as I can make it.
Thank you so much for taking the time to write a review of my product(s). I know you don't have any obligation to do so which is one reason my heart does such a happy dance when I do get a review.
Let me know in the comments below what you thought of this little mini tutorial and whether I should do any others for other parts of my website.
---
Leading photo by Jonas Leupe on Unsplash